Street Address: 33163 & 33166 Aberdeen Line
Township: Dunwich Township (Concession 4-5, Lot C)
Locality: Elgin County
Municipality: Dutton/Dunwich
Province: Outside CanadaON
GPS: 42.73855,-81.450009


Maintained by* Cowal-Mcbride Cemetery Board.

GENEALOGY RESOURCES (Add / Remove a link)
These links are provided for your convenience and may take you to websites that offer products and/or services for sale. CanadaGenWeb's Cemetery Project does not control the content offered - take note of our site design, if it changes you've left this website!
On the Internet

Not on the internet
SOURCES / THANKS







Photos courtesy of Kate Ford {2011}
Indexed by Kate Ford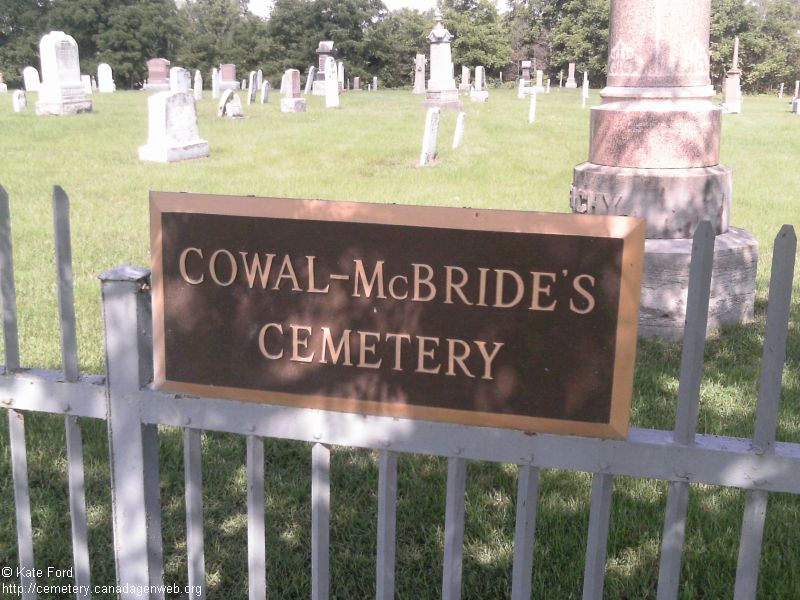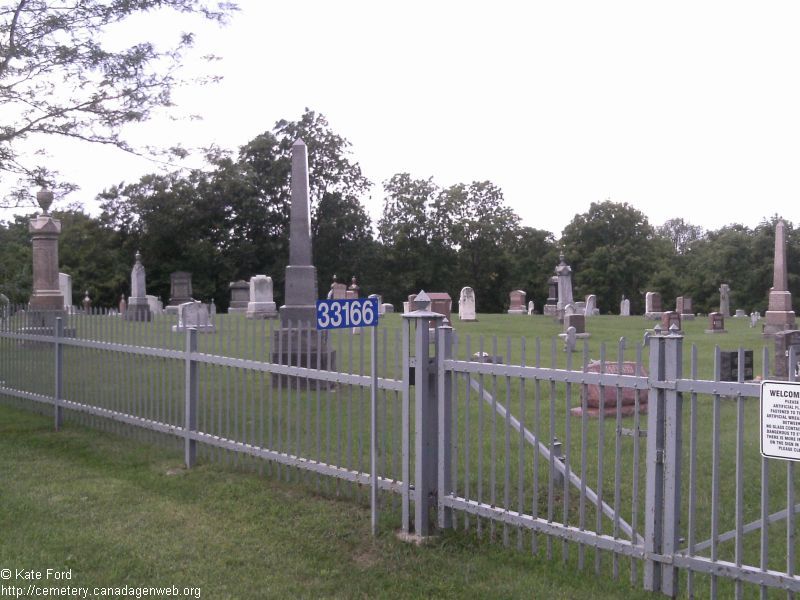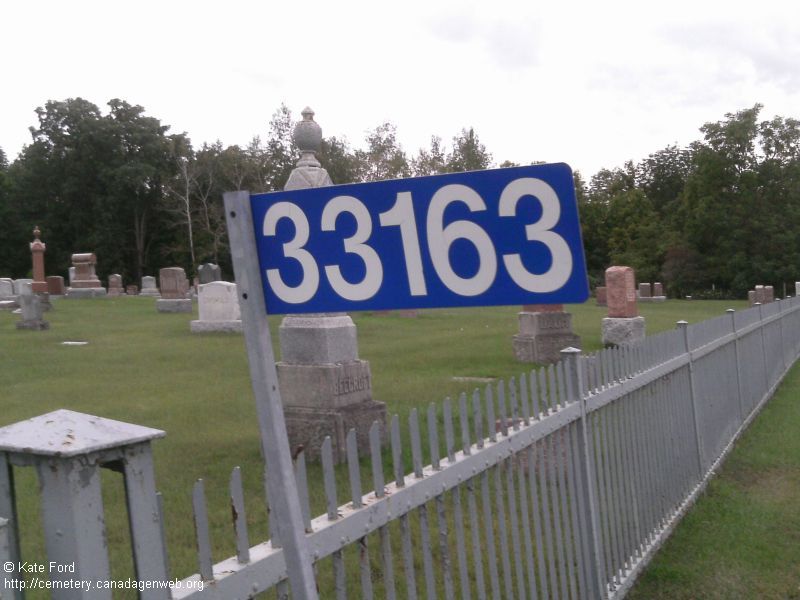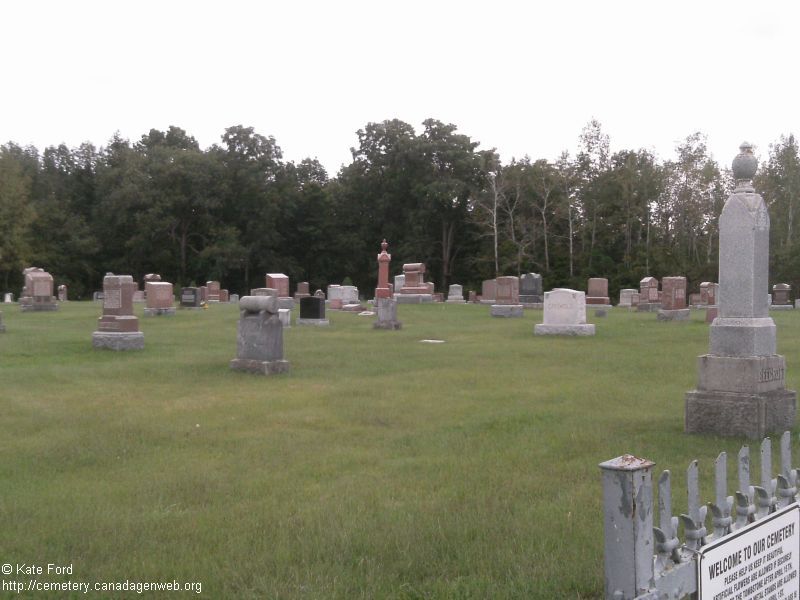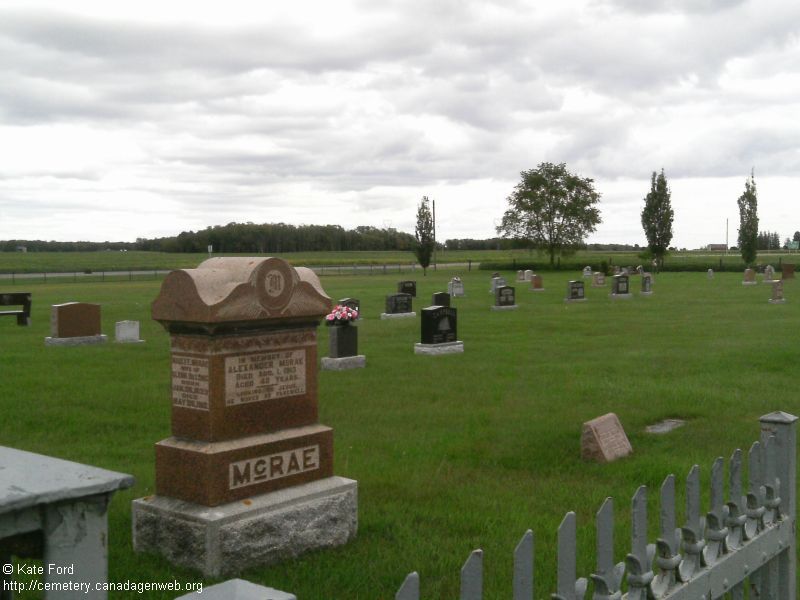 This index represents ALL visible headstones still in existence at the time this cemetery was visited
A B C D E F G H I J K L M N O P Q R S T U V W X Y Z All
- All persons named in this index may not be interred in this cemetery. Some are designated as spouse or parent on appropriate stones, and may not have their own birth and death recorded here (FAQ).
- Women, if maiden names are known, will appear under both their maiden and married names.
Name
Born - Died
LACEY, John
spouse
LACEY, Sarah
1859 - 1883 (age: 24)
LaCHANCE, Justin Eric
? - 1988
LANGLEY, Beatrice Victoria
1911 - 2003
LARSON, Kenneth R. "Kenny"
1974 - 1977
LAUR, Jane
1866 - 1934 (age: 68)
LAUR, Jane
1865 - 1934
LAUR, Sarah Jane (Perkins)
1831 - 1918
LAUR, William B.
1830 - 1900 (age: 70)
LAWRENCE
(Living)
LAWRENCE
(Living)
LAWRENCE, Eleanor W.
1904 - 1991
LEARN, George
spouse
LEARN, Mary
1862 - 1906 (age: 44)
LEECE, Ernest R.
1875 - 1945
LEHMAN, Connie Lou
1947 - 2004
LEITCH, (infant son)
? ?
LEITCH, Alex
1848 - 1903 (age: 55)
LEITCH, Alexander
1880 - 1893 (age: 13)
LEITCH, Archibald
1888 - 1888 (age: 1m)
LEITCH, Archibald
1824 - 1911 (age: 87)
LEITCH, Cameron Kerr
1934 - 2006
LEITCH, James R.
1854 - 1931
LEITCH, Jane
1844 - 1924 (age: 80)
LEITCH, Jenny May (Kerr)
1891 - 1985
LEITCH, John
1889 - 1968
LEITCH, Margaret
1897 - 1978
LEITCH, Maribel
1891 - 1973
LEITCH, Mary (Galbraith)
1861 - 1956
LEITCH, Mary (McLarty)
1823 - 1896 (age: 73)
LEITCH, Mary (McLean)
1848 - 1893 (age: 45)
LENDVAY, Phyllis D. (Foster)
1940 - 1993
LEONHARD, Kathryn (Milton)
1885 - 1972
LETHBRIDGE, Jeanne
1929 - 1970
LETHBRIDGE, Margaret
1906 - 1976
LETHBRIDGE, William
1898 - 1984
LEWIS, Beatrice Irene
1898 - 1979
LEWIS, Isabel F.
1918 - 1981
LEWIS, Marjorie E.
1932 - 2006
LEWIS, Vaughn
1955 - 1974
LILLEY, (baby)
? - 1951
LILLEY, Alexander
1907 - 1922
LILLEY, Catherine (Wrightman)
1899 - 1986
LILLEY, Clifford E.
1933 - 2003
LILLEY, Connie Lou (Lehman)
1947 - 2004
LILLEY, D. Raymond
1936 - 2006
LILLEY, E. Viola
1910 - 1962
LILLEY, G. Douglas
1891 - 1965
LILLEY, Henry
1861 - 1931
LILLEY, Henry E. "Harry"
1895 - 1974
LILLEY, James A.
1934 - 1989
LILLEY, Jane
1900 - 1901
LILLEY, Jean F.
1922 - 1966
LILLEY, Lorne H.
1904 - 1972
LILLEY, Martha
1901 - 1901
LILLEY, Martha Lavina
1871 - 1916
LILLEY, Myrtle
1896 - 1922
LILLEY, Roy G., Sgt.
1918 - 1944 (age: 26)
LILLEY, Ruby May
1896 - 1977
LILLEY, Sadie I.
1935 - 2009
LILLEY, Sherry L. (Toth)
1967 - 2005
LILLY, Catherine E. "Betty" (Down)
1921 - 1994
LITTLE
LITTLE, Ada
? - 1942
LITTLE, Alice J.
1899 - 1978
LITTLE, Dougal A.
spouse
LITTLE, Dugald A.
1852 - 1932
LITTLE, Gordon
1895 - 1969
LITTLE, Jessie
1853 - 1949
LITTLE, Jessie (Fletcher)
1859 - 1938
LITTLE, Lydia Anne
1826 - 1906
LITTLE, Margaret
parent
LITTLE, Margaret
1897 - 1984
LITTLE, Margaret J.
1932 - 1988
LITTLE, Neil
1888 - 1954