Street Address: 13146 Reeders Line
Community: Ridgetown
Township: Howard Township (Concession 10, Lot 13)
Locality: Kent County
Municipality: Chatham-Kent
Province: Outside CanadaON
GPS: 42.451162,-81.867896


Maintained by* Greenwood Cemetery Corporation.

GENEALOGY RESOURCES (Add / Remove a link)
These links are provided for your convenience and may take you to websites that offer products and/or services for sale. CanadaGenWeb's Cemetery Project does not control the content offered - take note of our site design, if it changes you've left this website!
On the Internet

Not on the internet
SOURCES / THANKS







Photos courtesy of Doug & Donna Gammon [2011]
Indexed by Don Noble, Mary Maddock, Susan Leitch, Deb Belcher, Jim Anderson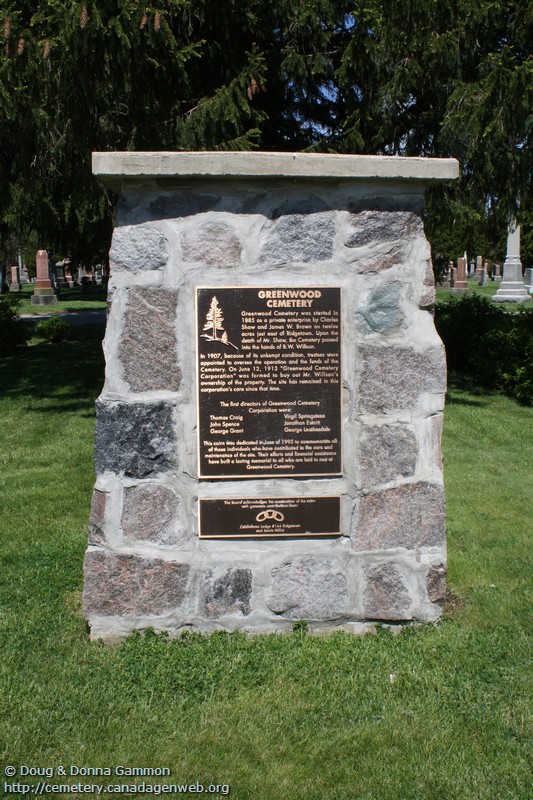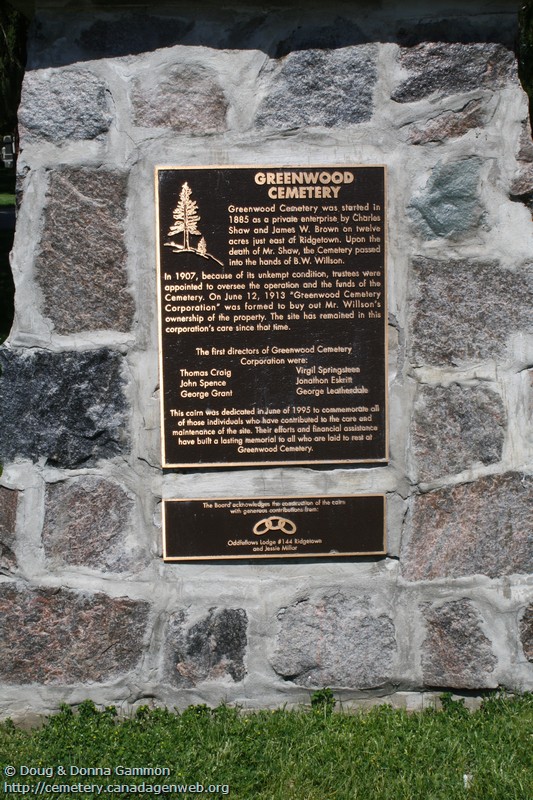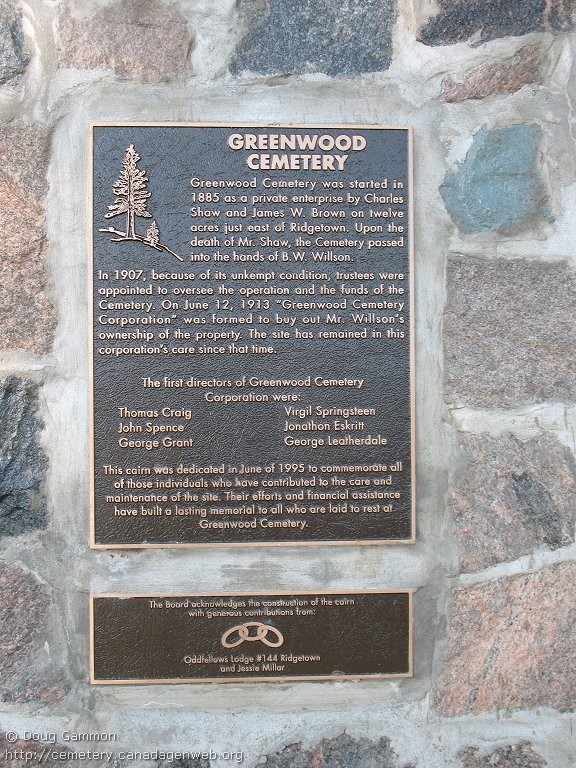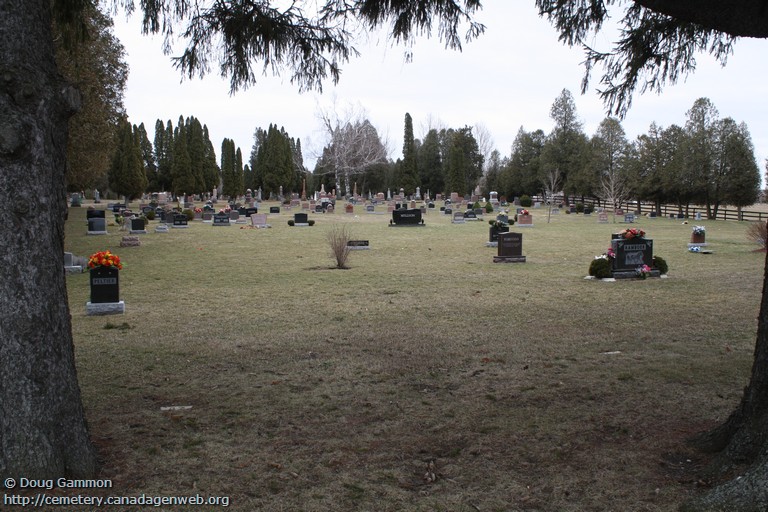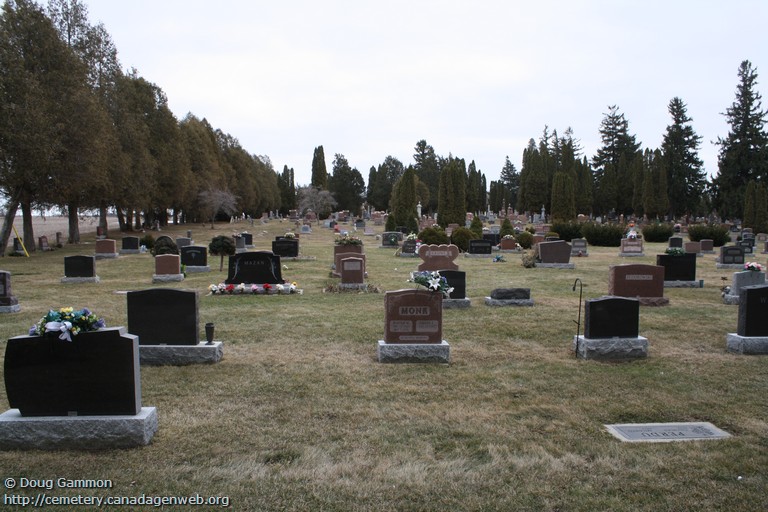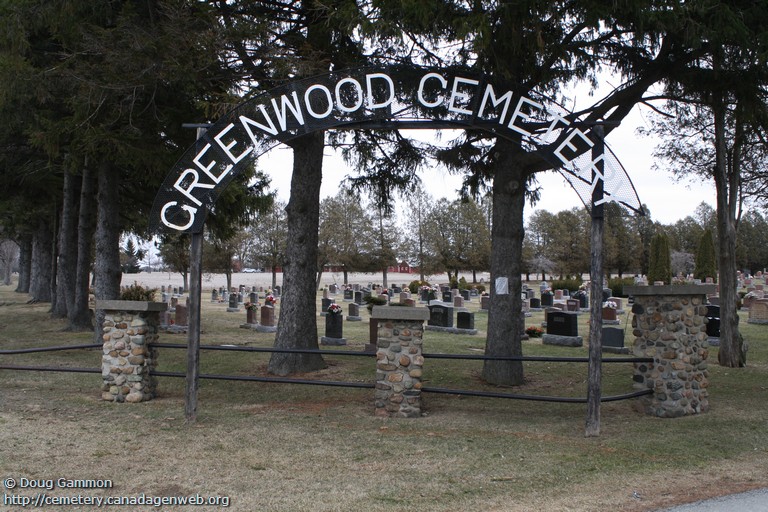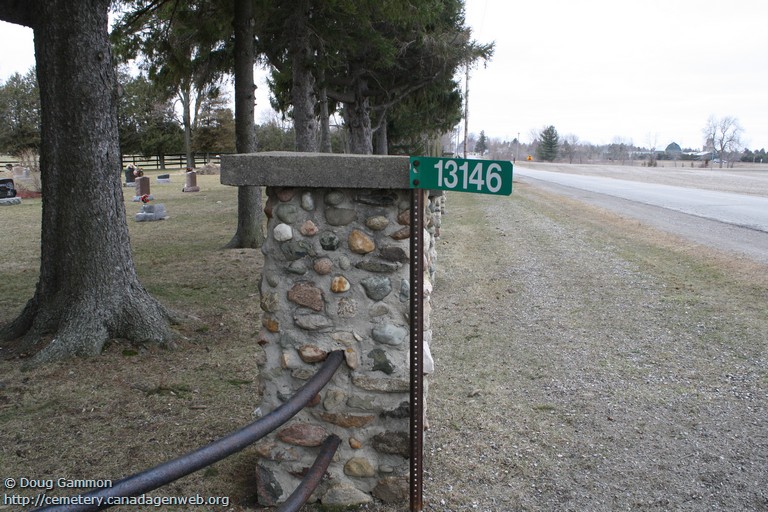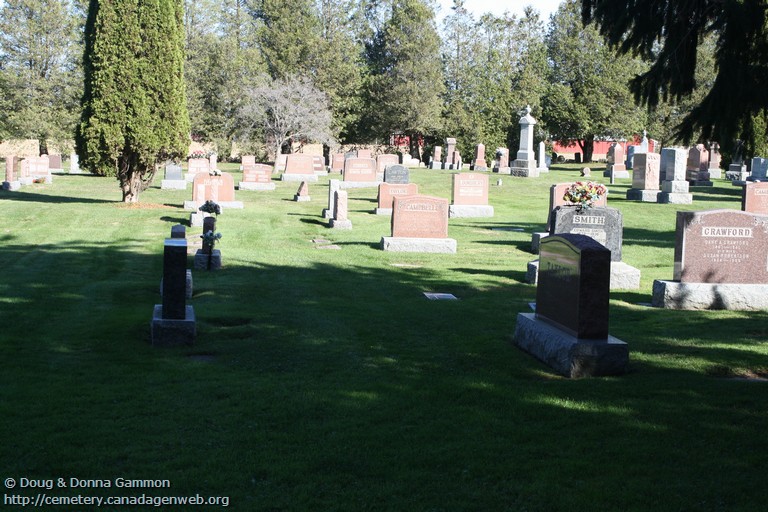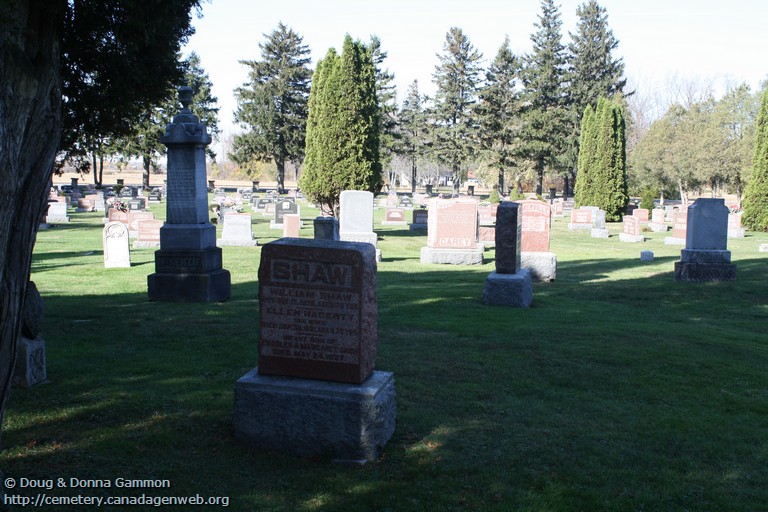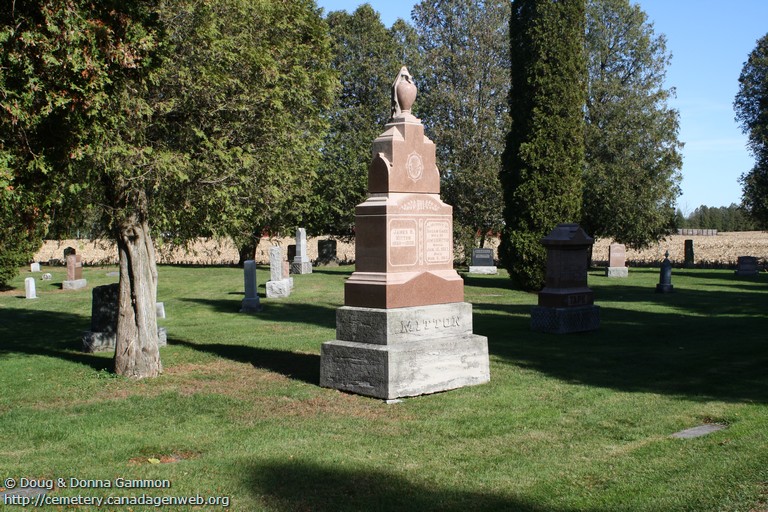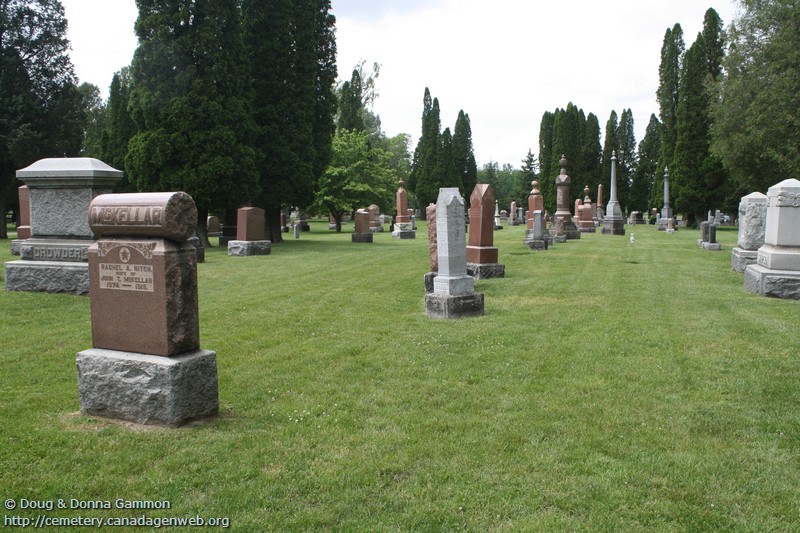 This index does NOT include every headstone in this cemetery
A B C D E F G H I J K L M N O P Q R S T U V W X Y Z All
- All persons named in this index may not be interred in this cemetery. Some are designated as spouse or parent on appropriate stones, and may not have their own birth and death recorded here (FAQ).
- Women, if maiden names are known, will appear under both their maiden and married names.
Name
Born - Died (Age)
WICKWARE, John A.
1931 - 1974 (age: 43)
WICKWIRE, Gladys M.
1903 - 1980
WICKWIRE, Orvis E.
1891 - 1968
WIGGINS, Helen (Fife)
1864 - 1930 (age: 66)
WIGGINS, James
1862 - 1946 (age: 84)
WIGHTMAN, Abram
1863 - 1889
WIGHTMAN, Elizabeth
? - 1856 (age: 6w)
WIGHTMAN, Isaac
? - 1851 (age: 3m)
WIGHTMAN, J
parent
WIGHTMAN, J
parent
WIGHTMAN, Jacob
1821 - 1873 (age: 52)
WIGHTMAN, Lucina
1862 - 1886 (age: 24)
WIGHTMAN, Mary J (Hartwick)
1825 - 1903 (age: 78)
WIGHTMAN, Rachel (Johnston)
1858 - 19?
WIGLE, Hildred
1902 - 1940
WILBUR, Abbie
1868 - 1889 (age: 21)
WILBUR, Margaret
parent
WILBUR, Margaret (Green)
1844 - 1928
WILBUR, Palmer
parent
WILBUR, Palmer R
1840 - 1909 (age: 69)
WILBUR, Palmer R
spouse
WILD, Ellen
1821 - 1909 (age: 87)
WILD, John
1821 - 1897
WILD, John
spouse
WILDE, Mabel "Peg"
1895 - 1988
WILDER
WILDER, C. H.
1846 - 1889
WILKIE, Wanda D.
1941 - 1995
WILKINSON, Edith
1885 - 1953
WILKINSON, Edward G.
1929 - 1996
WILKINSON, Margaret
1912 - 1987 (age: 75)
WILLAMS, James F
? - 1885 (age: 5m)
WILLAMS, James N
1849 - 1900 (age: 51)
WILLAMS, John H
? - 1882 (age: 3m)
WILLEMKENS, Alfons B.
1908 - 1980 (age: 72)
WILLEMKENS, Simone
1930 - 1999 (age: 69)
WILLEY, Alfred G
1869 - 1933
WILLIAMS
WILLIAMS, Charles
? - 19?? (age: 3?)
WILLIAMS, Elijah
spouse
WILLIAMS, Ellen
? - 19?8 (age: 73)
WILLIAMS, Esther A.
1910 ?
WILLIAMS, Florence
1852 - 1922
WILLIAMS, Harriet V
1868 - 1894 (age: 26)
WILLIAMS, John L
spouse
WILLIAMS, John L
1864 - 1934
WILLIAMS, Margaret (McGregor)
1848 - 1941
WILLIAMS, Martyn Adino
1876 - 1897 (age: 21)
WILLIAMS, Susan (Poile)
1863 - 1932
WILLIAMSON, Anna S.
1903 - 1973
WILLIAMSON, Elizabeth D. R. (Clark)
1874 - 1939
WILLIAMSON, John
1871 - 1941
WILLIS, Mary
1890 - 1982
WILLIS, Percy
1884 - 1925
WILLSON
WILLSON, Ann
1812 - 1867 (age: 55)
WILLSON, Annie
1870 - 1949
WILLSON, Annis A.
1877 - 1915 (age: 37)
WILLSON, B W
1844 - 1921
WILLSON, Benjamin Murray
1904 - 1980
WILLSON, Catharine
1846 - 1923
WILLSON, Charles E.
spouse
WILLSON, Charles E.
1874 - 1928
WILLSON, Daniel Gilman
1841 - 1909
WILLSON, David M.
1946 - 1946
WILLSON, Deborah A
1834 - 1891
WILLSON, Edith Almeda (Martin)
1905 - 1997
WILLSON, Edith Maud
1879 - 1901 (age: 22)
WILLSON, Edward S
1828 - 1925
WILLSON, Hannah
1851 - 1920
WILLSON, Johannah
1867 - 1934
WILLSON, John
spouse
WILLSON, John
1802 - 1888
WILLSON, John Archibald
1887 - 1956
WILLSON, John E.
1843 - 1934