Pardoville Union Cemetery
Street Address: 7741 Talbot Rd (Corner of County Rds 3 & 27)
Township: Raleigh Township (NTR, Lot 139)
Locality: Kent County
Municipality: Chatham-Kent
Province: Outside CanadaON
GPS: 42.256499,-82.073505


Church / Denomination: Pardoville United Church

Maintained by* Pardoville Union Cemetery Board.

GENEALOGY RESOURCES (Add / Remove a link)
These links are provided for your convenience and may take you to websites that offer products and/or services for sale. CanadaGenWeb's Cemetery Project does not control the content offered - take note of our site design, if it changes you've left this website!
On the Internet

Not on the internet
SOURCES / THANKS







Photos courtesy of Doug & Donna Gammon {2012}
Indexed by Deb Belcher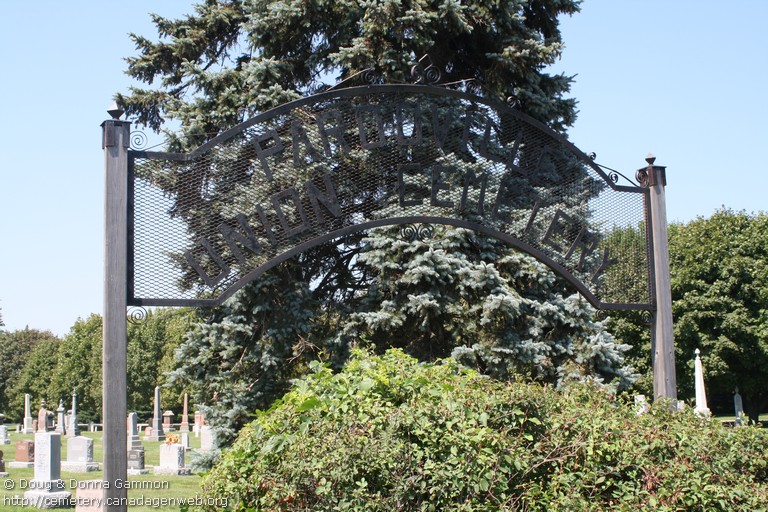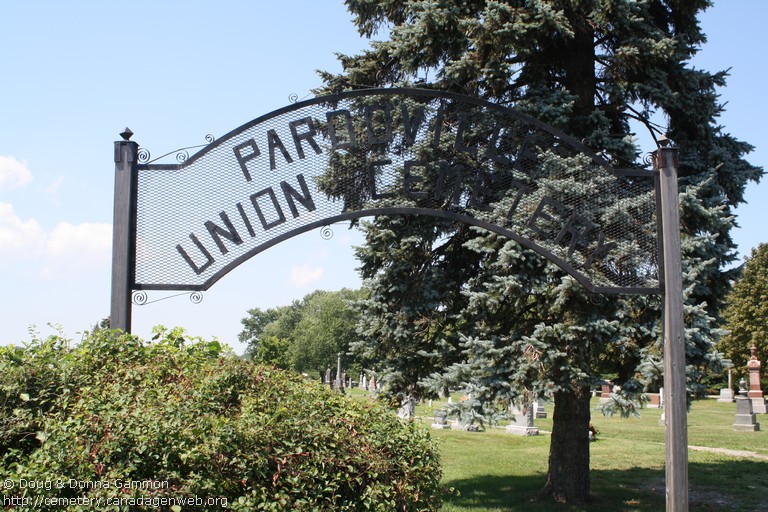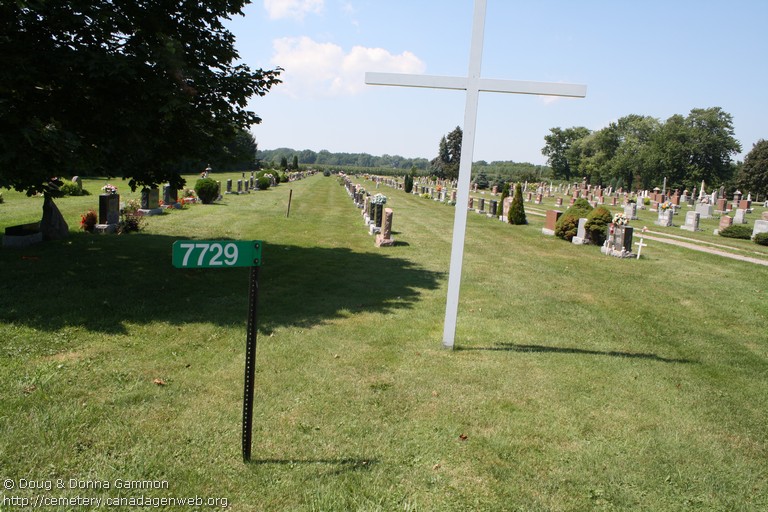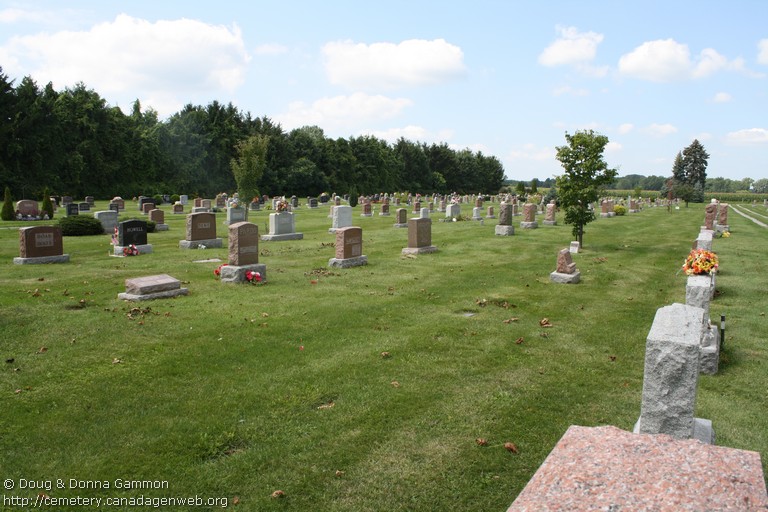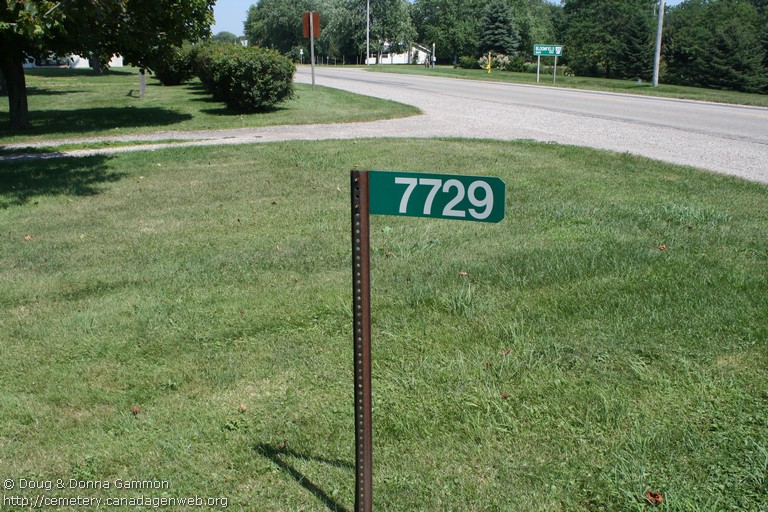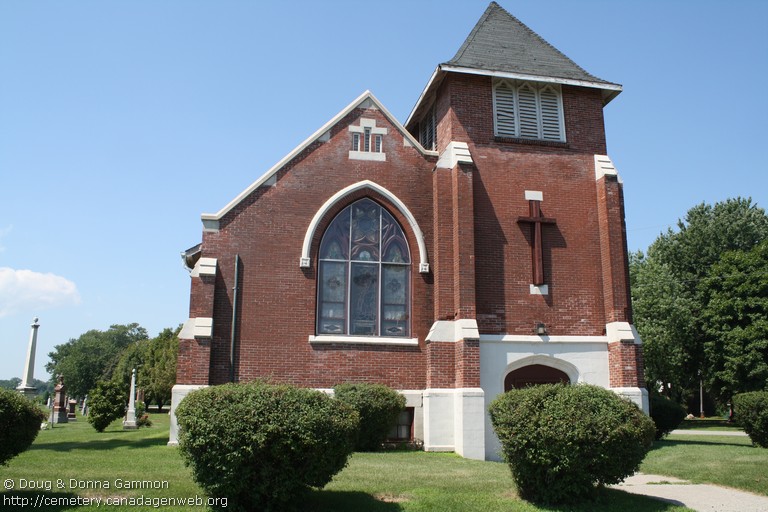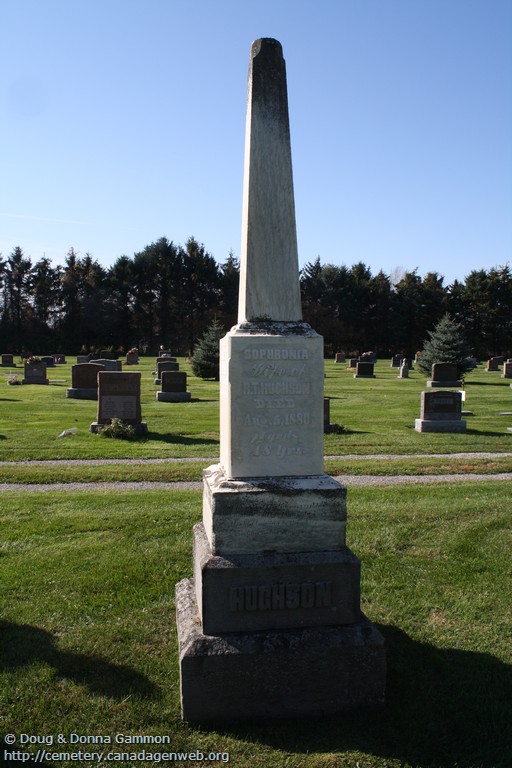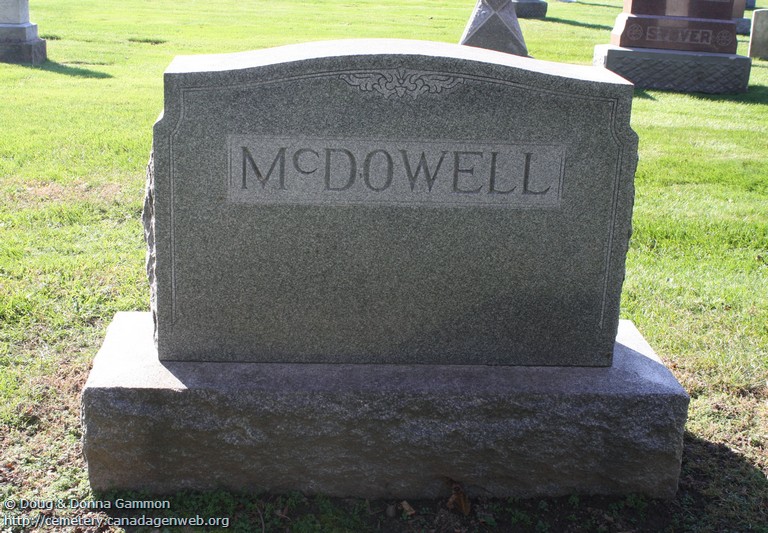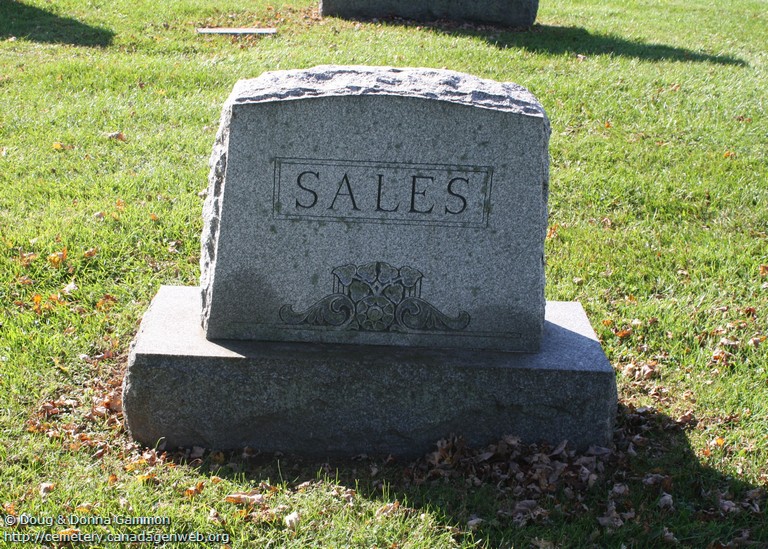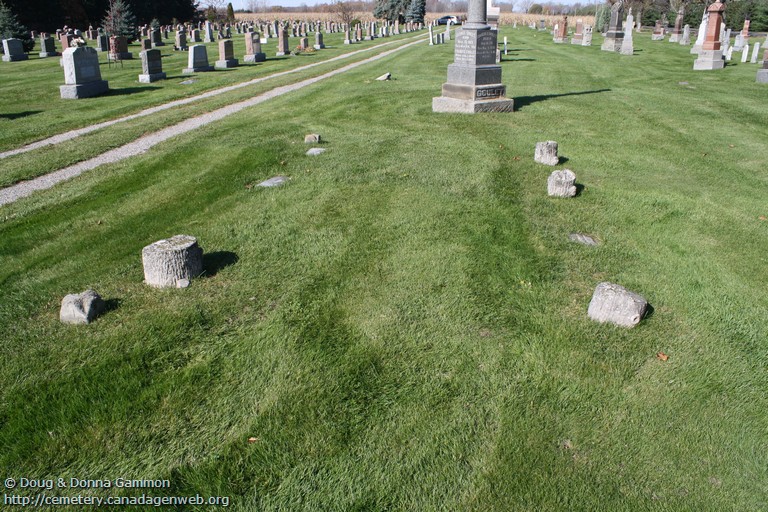 This index represents ALL visible headstones still in existence at the time this cemetery was visited
A B C D E F G H I J K L M N O P Q R S T U V W X Y Z All
- All persons named in this index may not be interred in this cemetery. Some are designated as spouse or parent on appropriate stones, and may not have their own birth and death recorded here (FAQ).
- Women, if maiden names are known, will appear under both their maiden and married names.
Name
Born - Died
ABBOTT, Ada
1880 - 1948
ALLISON, Jessie M (Stover)
1907 - 1996
ALLISON, Robert K
1903 - 1988
ANGUSINA, Ivy
1920 - 1989
APPEL, Florence M
1893 - 1991
APTHORP
(Living)
APTHORP, Beatrice Lillian (Illman)
1885 - 1966
APTHORP, Charles W
1856 - 1930 (age: 74)
APTHORP, Eliza
1851 - 1924
APTHORP, Esther
spouse
APTHORP, Esther Ann
1815 - 1896 (age: 81)
APTHORP, G Virginia (Bancroft)
1917 - 2007
APTHORP, George Harmon
1880 - 1963
APTHORP, George Henry
1849 - 1932
APTHORP, Harry Floyd
1917 - 2009
APTHORP, Hester A
1856 - 1934
APTHORP, John
spouse
APTHORP, John
1806 - 1879 (age: 73)
APTHORP, John P
1861 - 1945
APTHORP, Lyle
1934 - 1942
APTHORP, Marilyn
APTHORP, Melissa (Pardo)
1853 - 1950
APTHORP, Orma
1902 - 1990
APTHORP, Priscilla
spouse
APTHORP, Priscilla Jane
1864 - 1945
APTHORP, Wilbur T
1890 - 1974
ARMSTRONG, Annie
1862 - 1936
ARMSTRONG, Avilla (Mifflin)
1877 - 1964
ARMSTRONG, Christopher
1871 - 1934
ARMSTRONG, Elva K
1898 - 1983
ARMSTRONG, Mavis (Hope)
1908 - 1987
ARMSTRONG, Nelson
1902 - 1992
ARMSTRONG, Rose Marie
1942 - 2008
ARMSTRONG, S W Victor
1893 - 1931
ASKEW, Mary
1839 - 1904
ATKINSON, John
1859 - 1921 (age: 62)
ATKINSON, M Olive
1897 - 1991
ATKINSON, Margaret
1853 - 1929 (age: 76)
ATKINSON, Rose E.
1868 - 1956
ATTEWELL, Don
1935 - 2004
ATTEWELL, Ella M
1915 - 1976
ATTEWELL, Helen
1913 - 1989
ATTEWELL, Patricia Kathleen
1938 - 2006
ATTEWELL, Thomas
1912 - 1978
ATTEWELL, William Dan
1910 - 1973
BABCOCK, Florence B
1910 - 1973
BAETSEN, Jacqueline Margaret
1966 - 1986
BAIN
(Living)
BALAZSITY, Adam George
1979 - 2000
BALL, Claire
1913 - 1998
BALTARE, Eileen B
1922 - 2009
BALTARE, Eilif
1911 - 1999
BALTARE, Harold
1952 - 1952
BALTARE, Harry
1952 - 1952
BANCROFT, Burton
1873 - 1966
BANCROFT, Edith
1877 - 1950
BANCROFT, G Virginia
1917 - 2007
BANNER, Alice (Cramb)
1884 - 1965
BARR
BARR, Ella E
1870 - 1936
BARR, Sarah L
? - 1891
BARR, Sarah L (Simpson)
1869 - 1891 (age: 22)
BARR, William
spouse
BARR, William
spouse
BARR, William A
1865 - 1933
BARRIE, Elizabeth M
1898 - 1965
BEBINGTON
(Living)
BECHARD, Eugene Aloysuis
1918 - 1978
BECHARD, Ileen Olive (Sykes)
1914 - 1992
BEDELL, Morgan Kayley
? - 1992
BELL, Beatrice L
1891 - 1973
BELL, Elizabeth
1854 - 1938
BELL, Eva A
1897 - 1974
BELL, John C, MD
1856 - 1938
BELLAMY
(Living)