Street Address: 21097 Cemetery Road
Township: Romney Township (Concession 1, Lot 8)
Locality: Kent County
Municipality: Chatham-Kent
Province: Outside CanadaON
GPS: 42.097594,-82.43874


Maintained by* Fairview Cemetery Board.

GENEALOGY RESOURCES (Add / Remove a link)
These links are provided for your convenience and may take you to websites that offer products and/or services for sale. CanadaGenWeb's Cemetery Project does not control the content offered - take note of our site design, if it changes you've left this website!
On the Internet

Not on the internet
SOURCES / THANKS







Photos courtesy of Doug & Donna Gammon {2011}
Indexed by Sherri Pettit, Kate Ford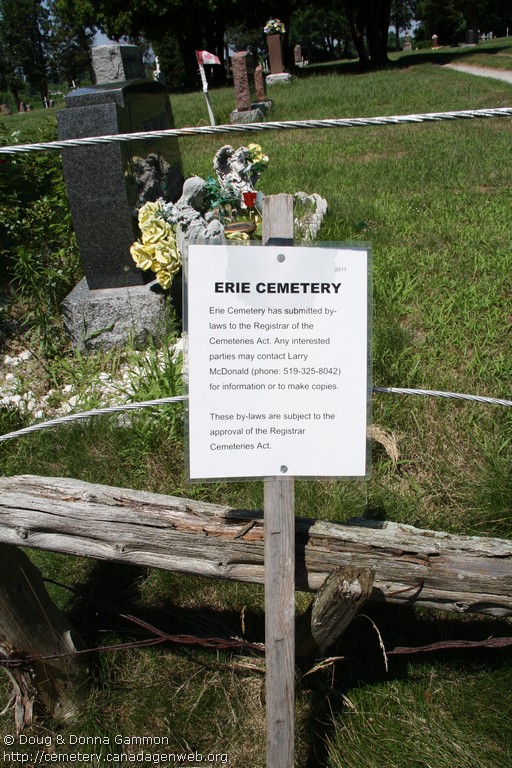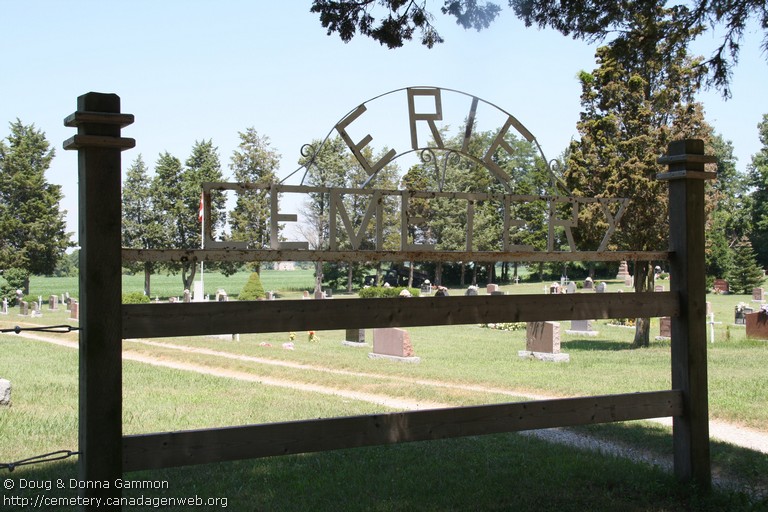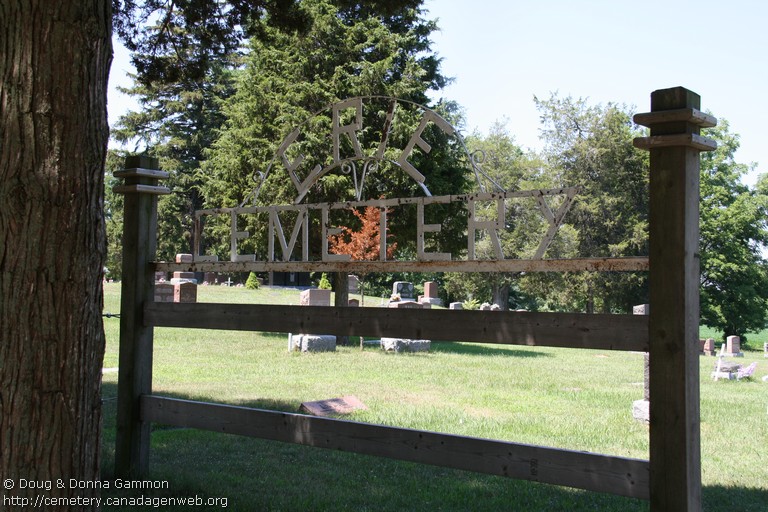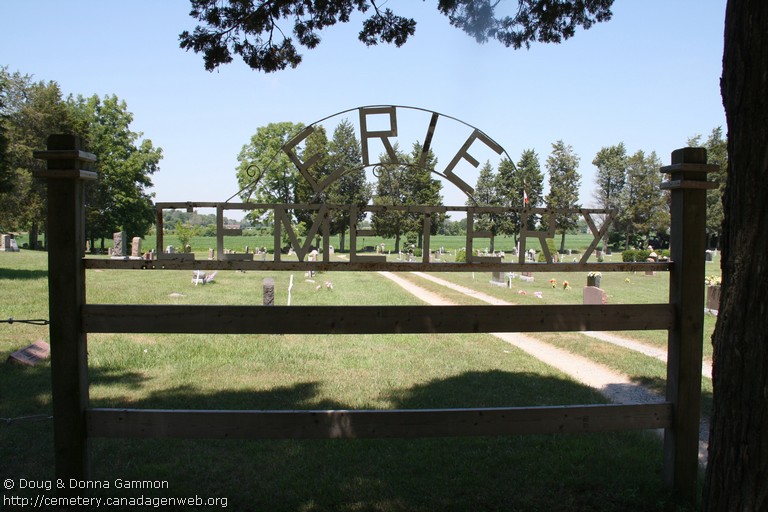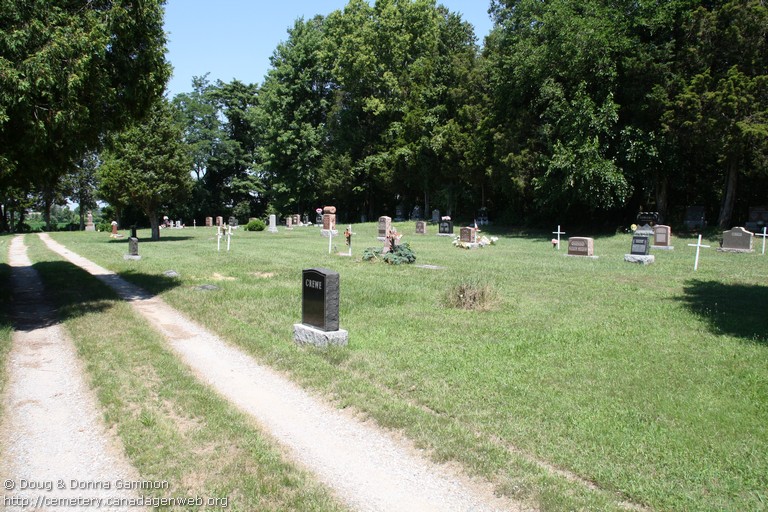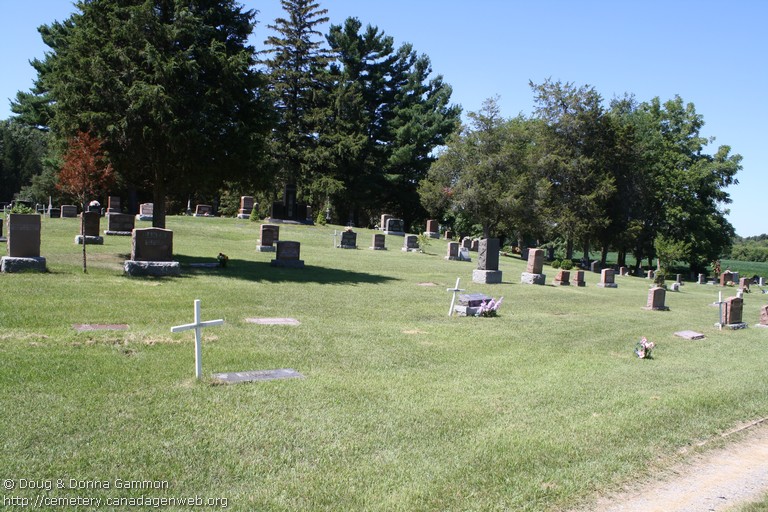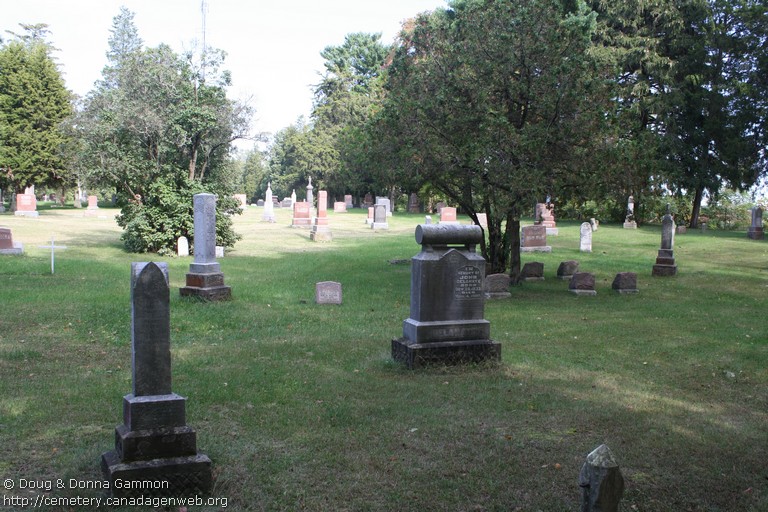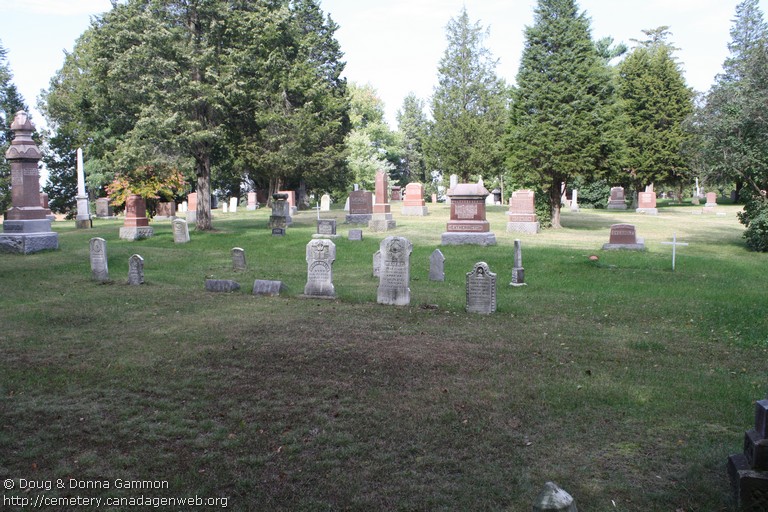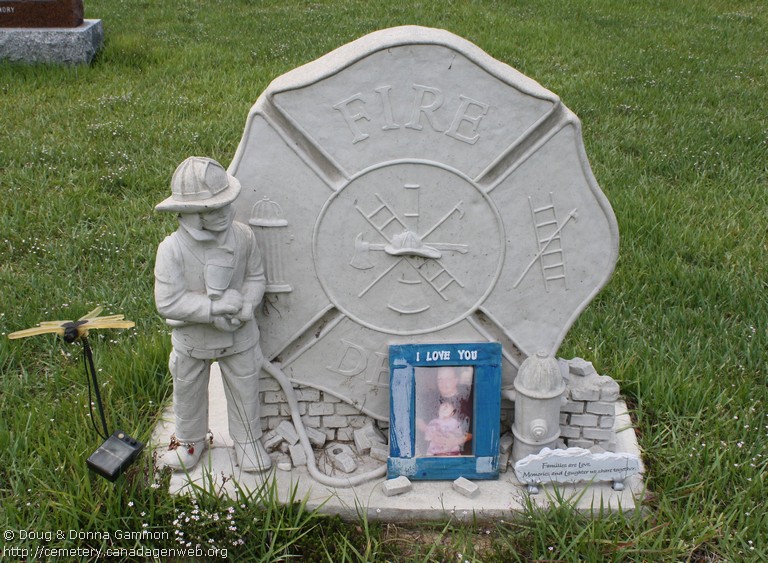 This index represents ALL visible headstones still in existence at the time this cemetery was visited
A B C D E F G H I J K L M N O P Q R S T U V W X Y Z All
- All persons named in this index may not be interred in this cemetery. Some are designated as spouse or parent on appropriate stones, and may not have their own birth and death recorded here (FAQ).
- Women, if maiden names are known, will appear under both their maiden and married names.
Name
Born - Died
DERBYSHIRE, Mildred E.
1905 - 1999
DERBYSHIRE, Milo
1892 - 1965
DERBYSHIRE, Nelles
1909 - 1994
DERBYSHIRE, Nettie
? ?
DERBYSHIRE, Olive (Armstrong)
1891 - 1924
DERBYSHIRE, Orley
1901 - 1952
DERBYSHIRE, Ruth M.
1927 - 1996
DERBYSHIRE, Thomas Scott
1869 - 1932
DERBYSHIRE, Wesley
? ?
DEWALD
DIBBLEY, Elaine (Sovie)
1928 - 2009
DIBBLEY, G. Allan
1934 - 2006
DIBBLEY, George
1876 - 1951
DIBBLEY, George William
1914 - 1972
DIBBLEY, Lavina M. "Dolly"
1910 - 1982
DIBBLEY, Mary (Minahan)
1880 - 1952
DIBBLEY, Nellie Mae
1921 - 1969
DICK, Dietrich
1912 - 1970
DICK, Joy
1917 - 2002
DIERCKENS, Albert V.
1919 - 1996
DIERCKENS, Gary Gerard
1938 - 2001
DIERCKENS, Gerard
1916 - 1969
DIERCKENS, Gerard
1916 - 1969
DIERCKENS, Janet Marie (Sample)
1942 - 2000
DIERCKENS, Jo-Anne (Goodison)
1942 - 1983
DIERCKENS, Marva E. (Schives)
1924 - 1990
DIERCKENS, Uldene (Haskell)
1918 - 1996
DIERCKENS, Valere A.
1919 - 1990
DIMMA, Adam
1873 - 1895 (age: 22)
DIMMA, George
1842 - 1876 (age: 34)
DIMMA, Sarah A.
spouse
DOBSON, Laura M.
1921 - 1985
DOUGLAS, Benjamin
1868 - 1902
DOUGLAS, Helen
1863 ?
DOUGLAS, John B.
1861 - 1915
DOWNS, Eliza
1822 - 1882
DRAPER, John
spouse
DRAPER, Phebe
1829 - 1868 (age: 39)
DRUMMOND, Emma J.
1858 ?
DRUMMOND, John
1856 - 1927
DRUMMOND, Russell
1895 - 1895
DUNDAS, Annie L. (Toomer)
1913 - 1995
DUNDAS, Edith
1930 - 1988
DUNDAS, George W.
1916 - 1985
DUNDAS, Jane
1816 - 1904
DUNDAS, Jemmia
1856 - 1909
DUNDAS, Queenie (Getty)
1919 - 2005
DUNDAS, Russell
1895 - 1909
DUNDAS, Sarah
1884 - 1974
DUNDAS, William
1846 - 1929
DUNMORE, George Douglas
1931 - 2002
DUPONT, Jean
1941 - 2010
DUTOT
DUTOT, Audrey
1921 - 2006
DUTOT, Edith
1887 - 1968
DUTOT, Edwin
1883 - 1929
DUTOT, Margaret
1912 - 1993
DUTOT, Rex
? ?
EDWARDS, A. Ann
1891 - 1978
EDWARDS, Agnes M.
1915 - 1983
EDWARDS, Albert
1890 - 1977
EDWARDS, Annabelle
? - 1919
EDWARDS, Charles H.
1879 - 1969
EDWARDS, Edith N. I.
1902 - 1917 (age: 15)
EDWARDS, Elmer R.
1914 - 1986
EDWARDS, Felvey
1885 - 1971
EDWARDS, Fred C.
1922 - 1995
EDWARDS, George A.
1923 - 1995
EDWARDS, George M. "Friday"
1943 - 2001
EDWARDS, Herbert S.
1904 - 1912 (age: 8)
EDWARDS, John M.
1874 - 1928 (age: 54)
EDWARDS, Kenneth R.
1936 - 1983
EDWARDS, Mary A.
1877 - 1953 (age: 75)
EDWARDS, Minnie E.
1919 - 1997
EDWARDS, Morris
1845 - 1934