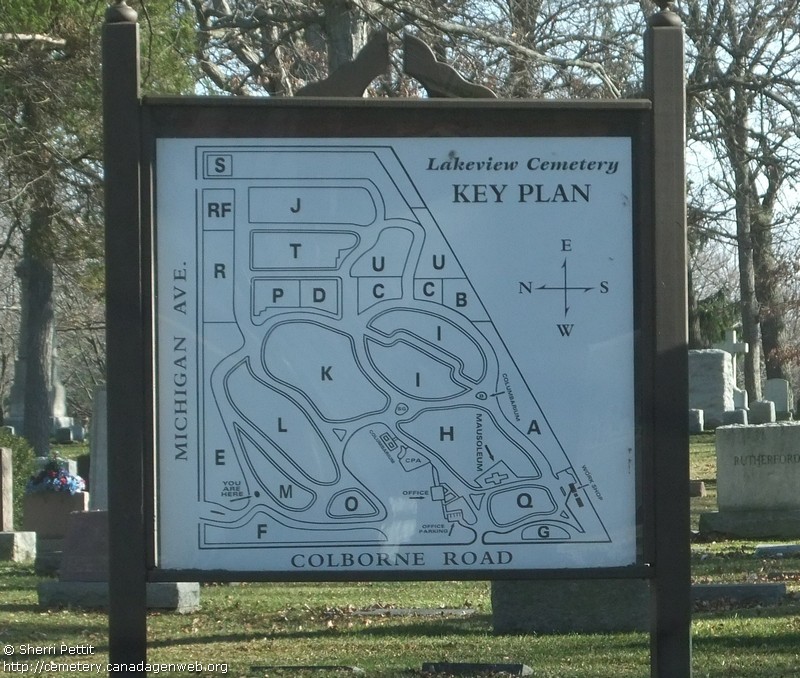 Street Address: 1016 Colborne Rd
Community: Sarnia
Township: Sarnia Township
Locality: Lambton County
Municipality: Sarnia
Province: ON
GPS: 42.995451,-82.385212

Registered to* Sarnia Cemetery Company. Land purchased in 1879, first burial in 1880. Interments from six cemeteries in Sarnia were moved here by 1895.
GENEALOGY RESOURCES (Add / Remove a link)
These links are provided for your convenience and may take you to websites that offer products and/or services for sale.
CanadaGenWeb's Cemetery Project does not control the content offered - take note of our site design, if it changes you've left this website!
On the Internet

Not on the internet
SOURCES / THANKS
Ellen Crispens
Kathryn Ford
---
Photos courtesy of Terry (Delaney) Dunn [2013], additions from Sherri Pettit, Angela Clatworthy, Allison Nelson, Ron Spurr, Ady Black, Brian Smith, Terry Huggins, Ralph R Hammond-Green
Indexed by Kate Ford, Sherri Pettit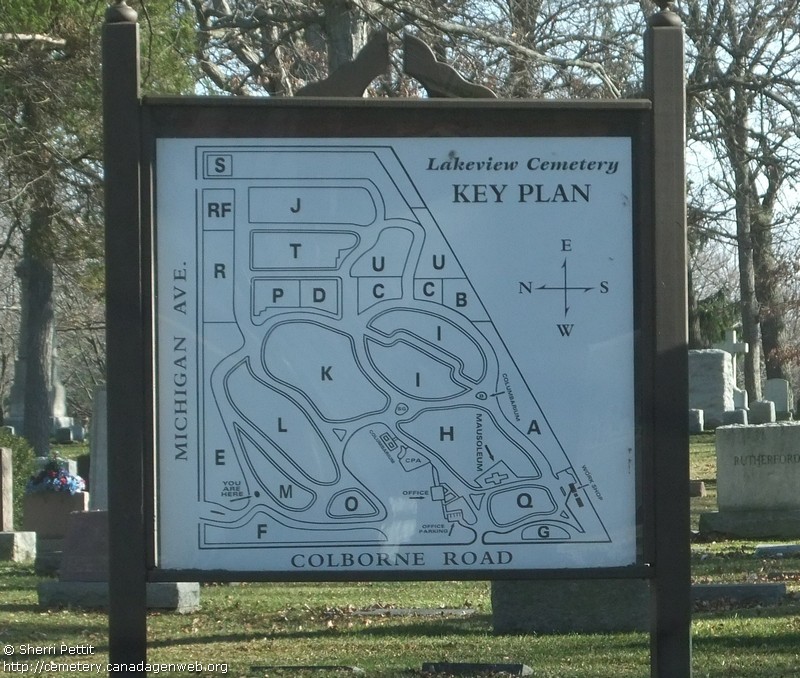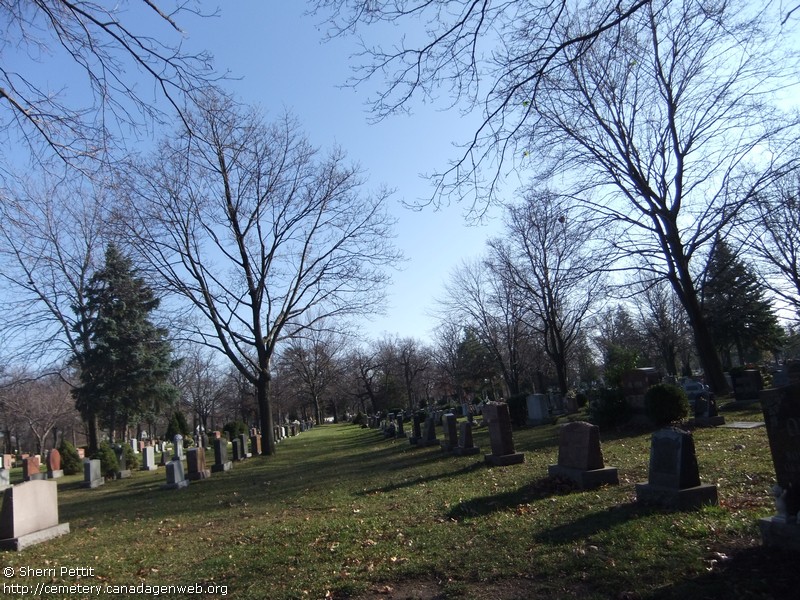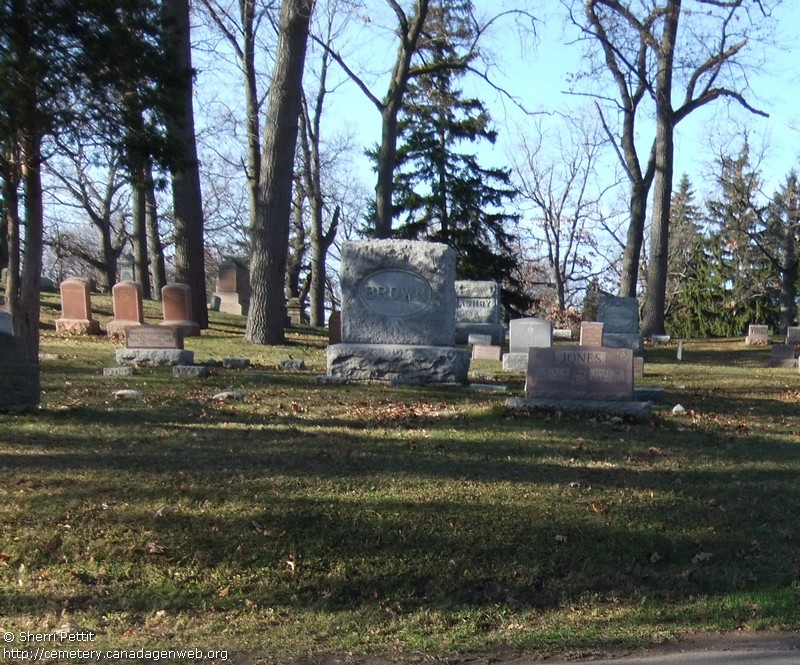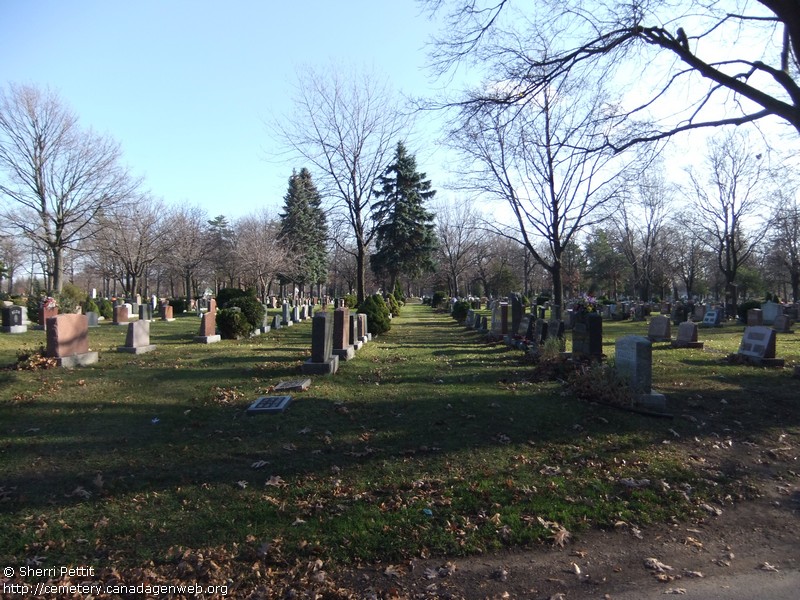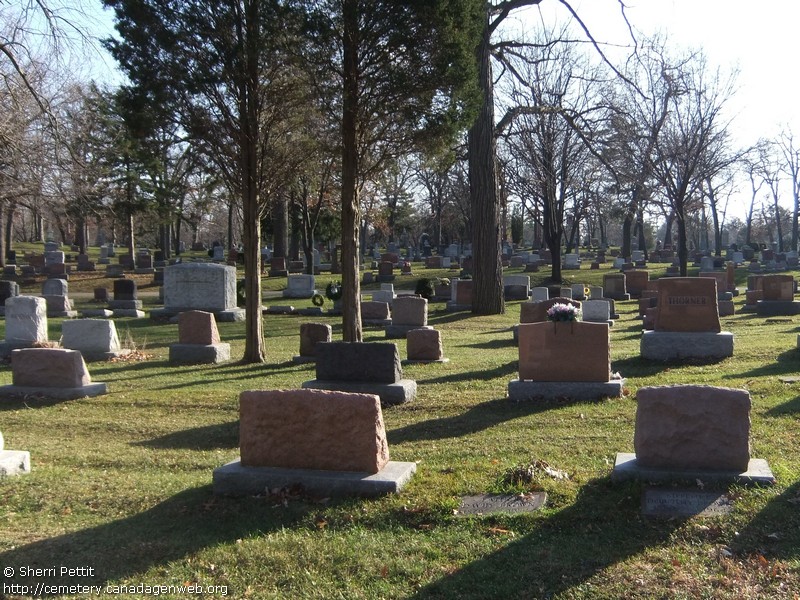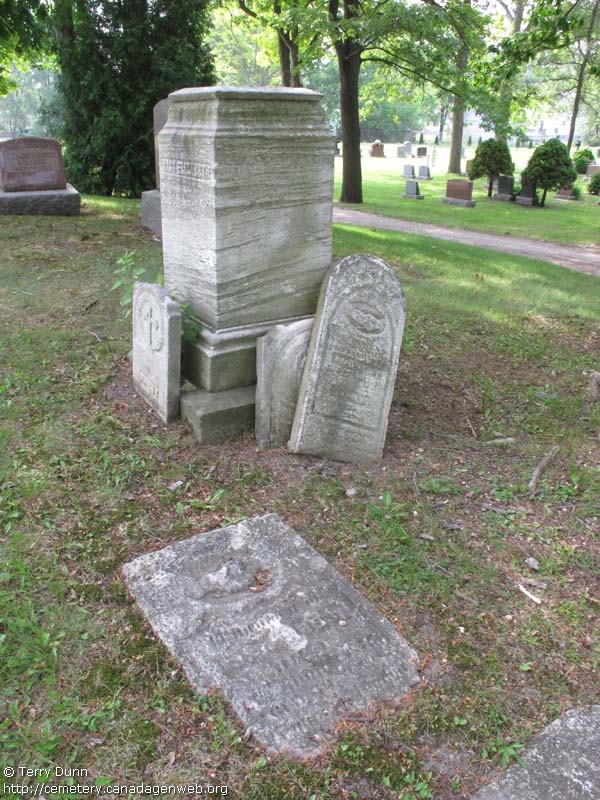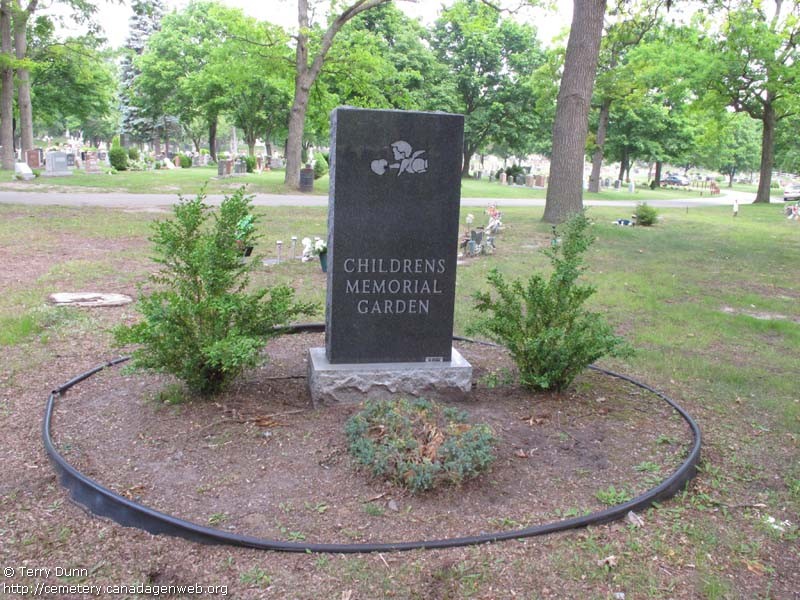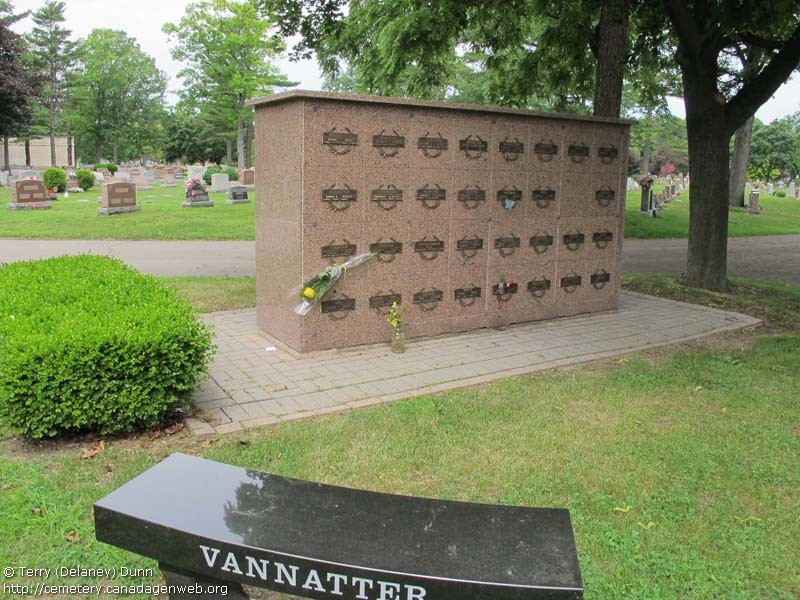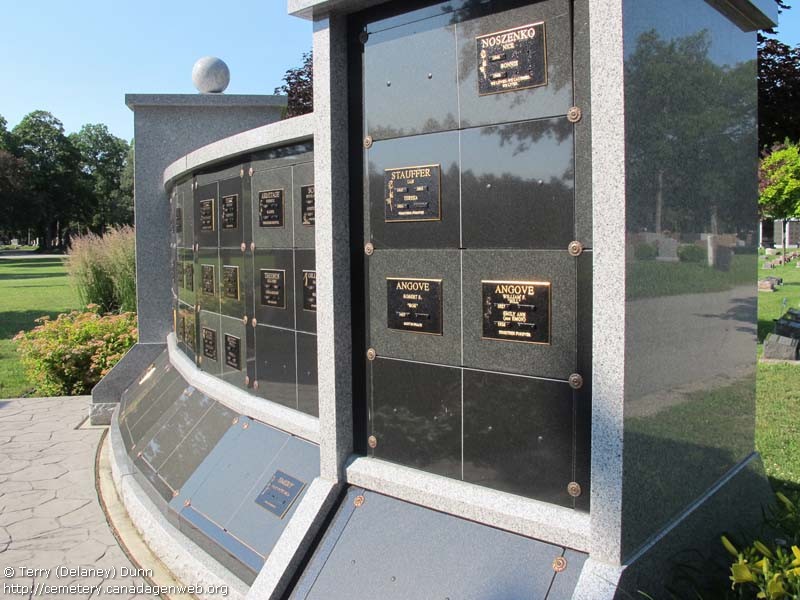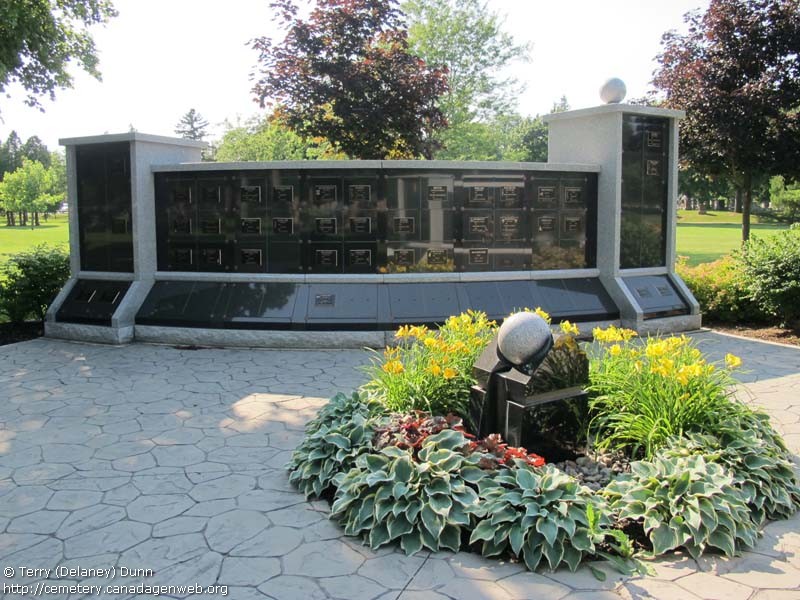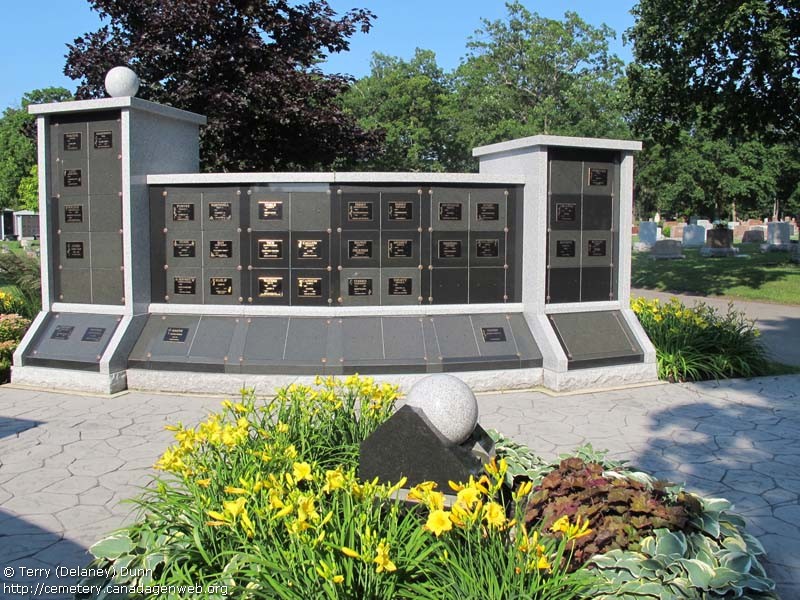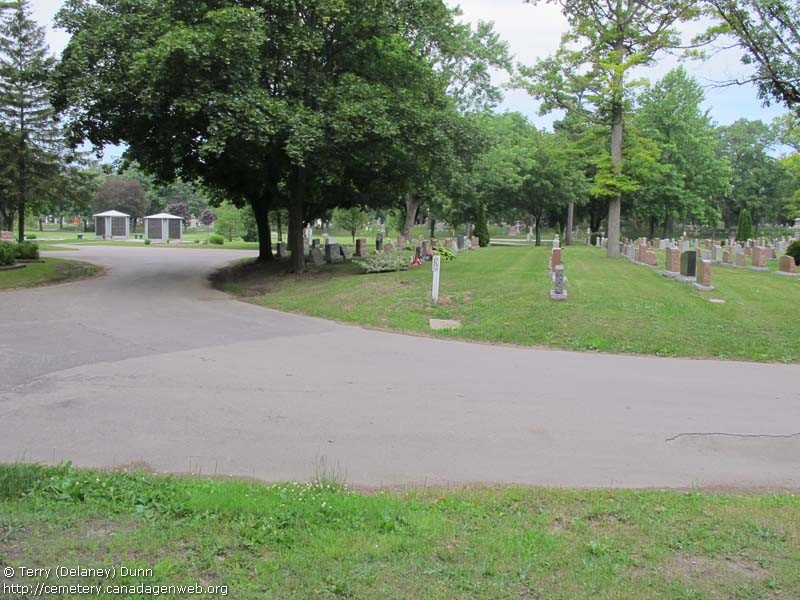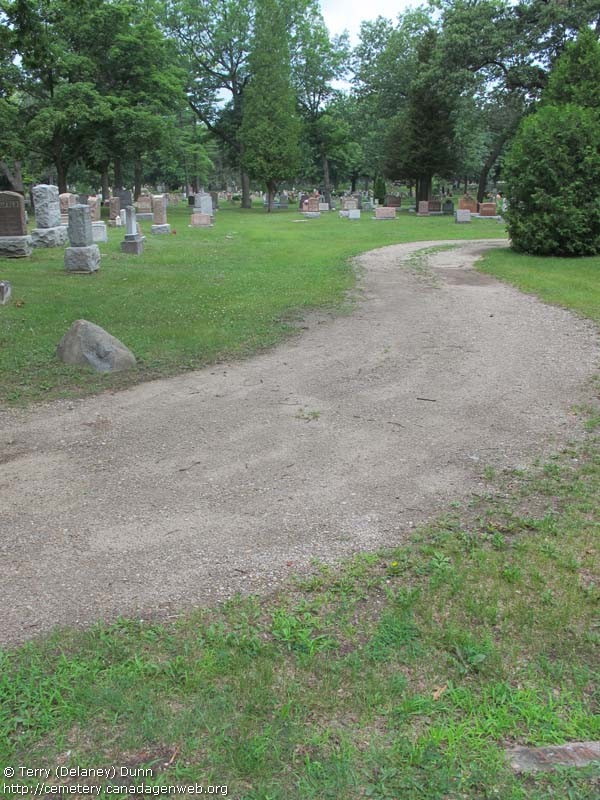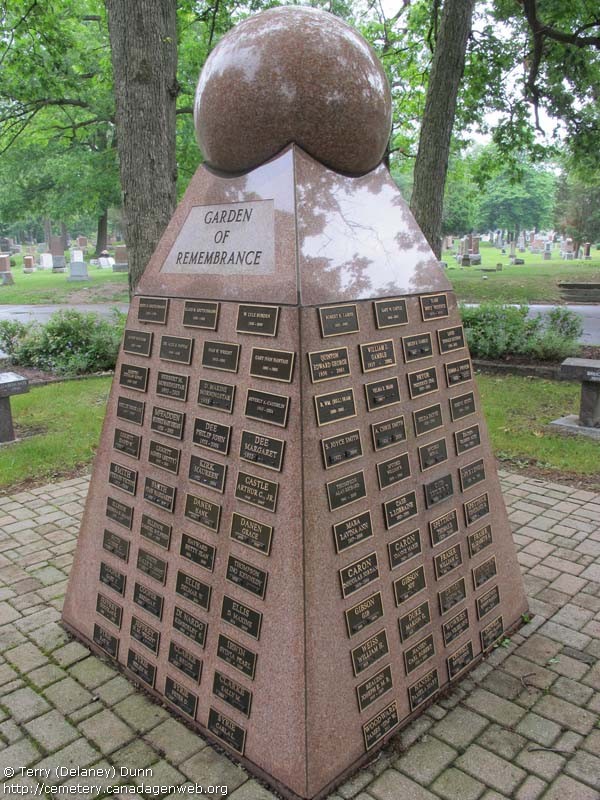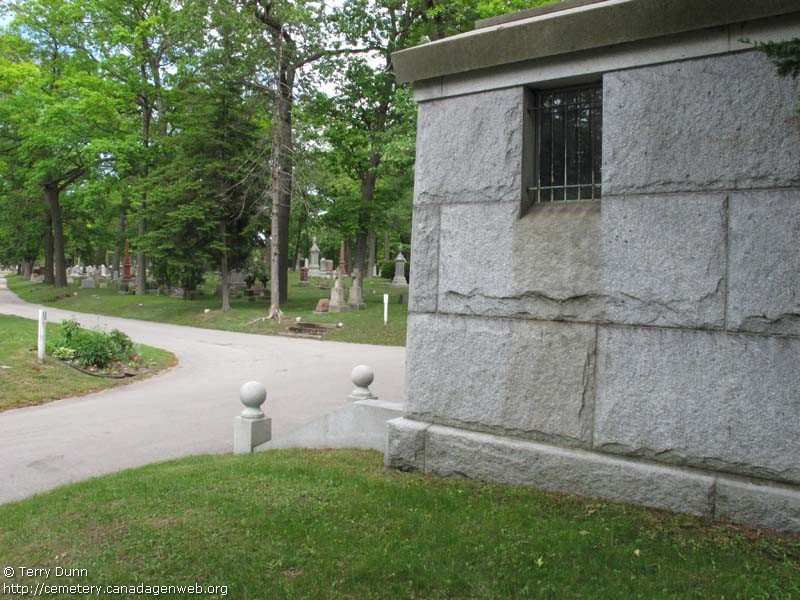 A B C D E F G H I J K L M N O P Q R S T U V W X Y Z All
Some persons named in this index may not be interred in this cemetery. They are designated as spouse or parent on appropriate stones, and may not have their own birth and death recorded here (See our FAQ).
Women, if maiden names are known, will appear under both their maiden and married names.
This index represents ALL visible headstones still in existence at the time this cemetery was visited
McDOWELL, Elizabeth Ann 1864 - 1945
McDOWELL, Kathryn M. (Long) 1961 - 2004
McDOWELL, Mary 1832 - 1920
McEACHEN, Jean J. 1915 - 1970
McEACHERN, Duncan Donavan 1907 - 1991
McEACHERN, H. Viola (Garside) 1916 - 1999
McEACHRAN, Audrey Bernice (Roemmele) 1927 - 2003
McEACHRAN, Della M. 1908 - 1987
McEACHRAN, Harry J. 1905 - 1980
McEACHRAN, John Stalker, Q.C. 1928 - 1979
McENTEE, Shirley G. 1934 - 1982
McEWAN, Elizabeth R. 1917 - 1997
McEWAN, Harvey B. 1915 - 1994
McEWAN, Matthew William ? - 1993
McEWEN
McEWEN, Anna (Bothwell) 1882 - 1949
McEWEN, Billie 1924 - 1929
McEWEN, Charles F. 1873 - 1947
McEWEN, G. Ray 1898 - 1980
McEWEN, G. Ray spouse
McEWEN, Ina M. 1896 - 1990
McEWEN, John parent
McEWEN, John 1856 - 1943
McEWEN, John spouse
McEWEN, Mattie parent
McEWEN, Mattie (Brison) spouse
McEWEN, Mattie (Brison) 1894 - 1980
McEWEN, Ray parent
McEWEN, Sarah parent
McEWEN, Sarah (Murphy) spouse
McEWEN, Sarah (Murphy) 1867 - 1953
McFADDEN, Beatrice Mary (Jordan) 1926 - 2003
McFADDEN, Charles parent
McFADDEN, Gerald ? - 1958
McFADDEN, Jennie parent
McFADDEN, John spouse
McFADDEN, John Thomas 1928 - 1958
McFADDEN, Johny Lee 1953 - 2006
McFADDEN, Nellie I. (Burr) 1896 - 1928
McFADDEN, Thomas 1884 - 1886
McFADYEN, George H. 1892 - 1946
McFADYEN, Gilbert C. 1925 - 1943 (age: 18)
McFADYEN, Isabelle M. 1894 - 1962
McFARLAND, Martha W. 1864 - 1885
McFARLAND, Walter W. 1882 - 1907
McFARLANE, Allan 1934 - 1977
McFARLANE, Annie 1854 - 1937
McFARLANE, Bette 1922 - 2012
McFARLANE, Bill 1926 - 1991
McFARLANE, David Graham 1919 - 1942
McFARLANE, Donald Angus 1916 - 1998
McFARLANE, Fannie 1864 - 1928
McFARLANE, Hazel L. (Leckie) 1891 - 1946
McFARLANE, Hazel M. 1898 - 1991
McFARLANE, Hugh 1901 - 1980
McFARLANE, J. D. spouse
McFARLANE, Joan 1929 - 2009
McFARLANE, John 1798 - 1870 (age: 72)
McFARLANE, John D. 1883 - 1972
McFARLANE, John Mackie 1927 - 2012
McFARLANE, Lucy 1875 - 1982
McFARLANE, Lucy 1875 - 1982
McFARLANE, Margaret 1801 - 1864 (age: 63)
McFARLANE, Margaret A. (Leslie) 1884 - 1919
McFARLANE, Mary 1804 - 1864 (age: 60)
McFARLANE, Mary (Graham) 1843 - 1933
McFARLANE, Peter 1838 - 1909
McFARLANE, Phyllis Eileen 1927 - 1934
McFARLANE, S. Lauretta 1899 - 1995
McFARLANE, Stacey Elizabeth Michelle 1989 - 2005
McGAUGHEY, Joan Lucinda 1929 - 1989
McGAVIN, Mabel (Mundt) 1924 - 2001
McGAVIN, W. A. "Bill" 1924 - 2003
McGAW, Audrey 1917 - 1968
McGAW, Cecil M. 1912 - 1970
McGAW, Doris I. 1913 - 1993
McGAW, Hammond 1914 - 1980
McGAW, Thomas Hammond 1939 - 1981