Street Address: 303 Riverside Dr
Community: London
Township: London Township
Locality: Middlesex County
Municipality: London
Province: ON
GPS: 42.984417,-81.27746

Church / Denomination: Non-Denominational
Registered to* Mount Pleasant Cemetery (London) Inc. Established in 1875.
GENEALOGY RESOURCES (Add / Remove a link)
These links are provided for your convenience and may take you to websites that offer products and/or services for sale.
CanadaGenWeb's Cemetery Project does not control the content offered - take note of our site design, if it changes you've left this website!
On the Internet

Not on the internet
SOURCES / THANKS
---
Photos courtesy of Alison Mitchell-Reid, Kate Ford, Catherine Christopher, Nancy Ross-Hill, Art Currie, JoAnne Wilson, Rob Marles, Ted Smith, Allison Young, Margaret Yasui, Lanna & Lorne Thompson, Heather Badder, Michelle Pettit, Jamie Baylor, Sherri Pettit, Sheila Johnston, Mount Pleasant Cemetery (Veterans) [2008-2010]. Additions from David Bryant, Stewart Addley, Gord Dryburgh, George DeKay, Cheyenne Kepke, Laura Benoit, Janet McDonald, Kimberly Kent-Rodgman, Beverly Williams, Mark Edlund, Carl Wake, Jeff Wilde, Robert MacKay
Indexed by Alison Mitchell-Reid & Kate Ford, Jim Anderson, Norma Falconer, Sherri Pettit, Marilyn Whiting, Tom Thompson. Translations courtesy of Mary Maddock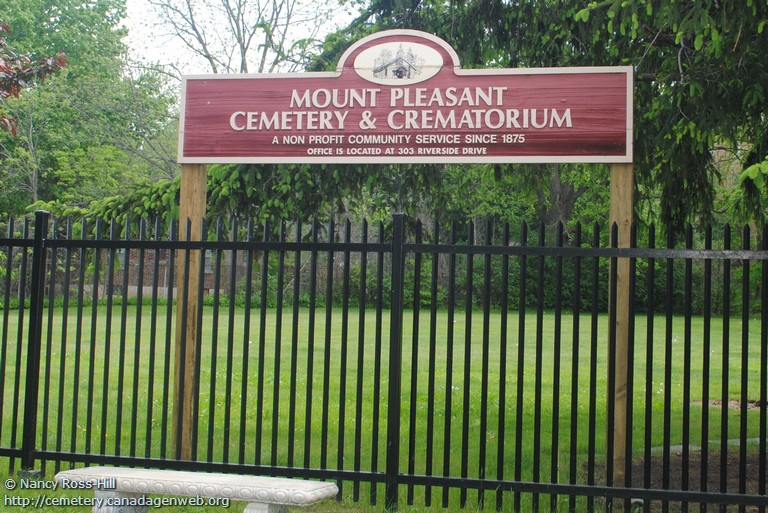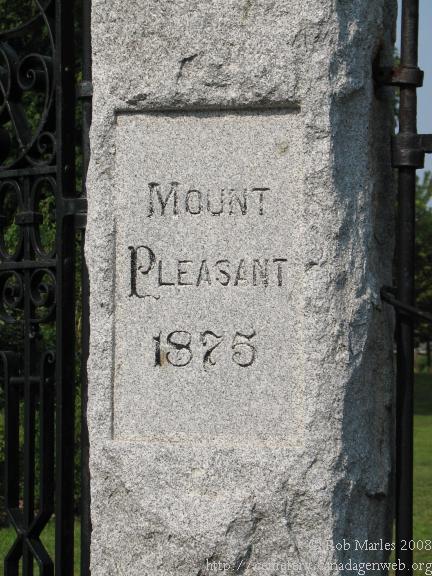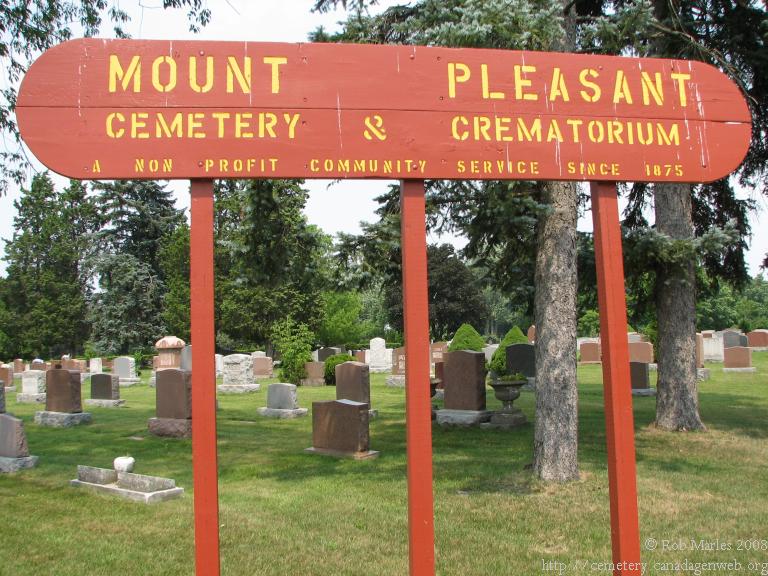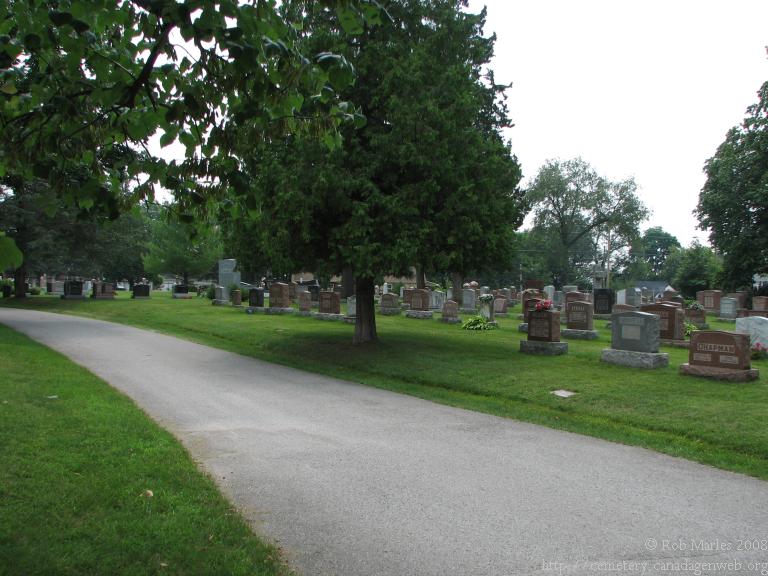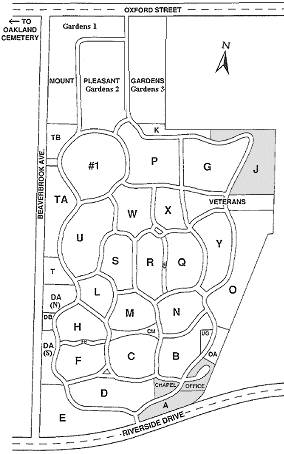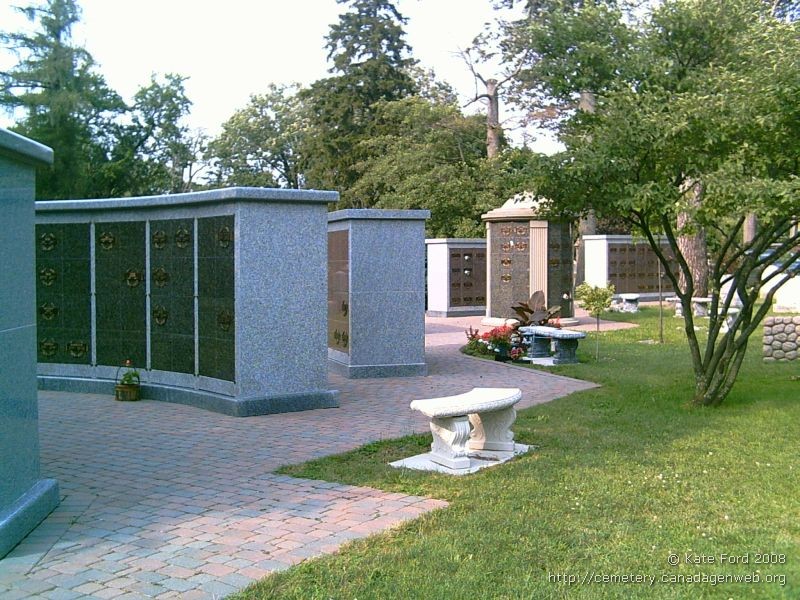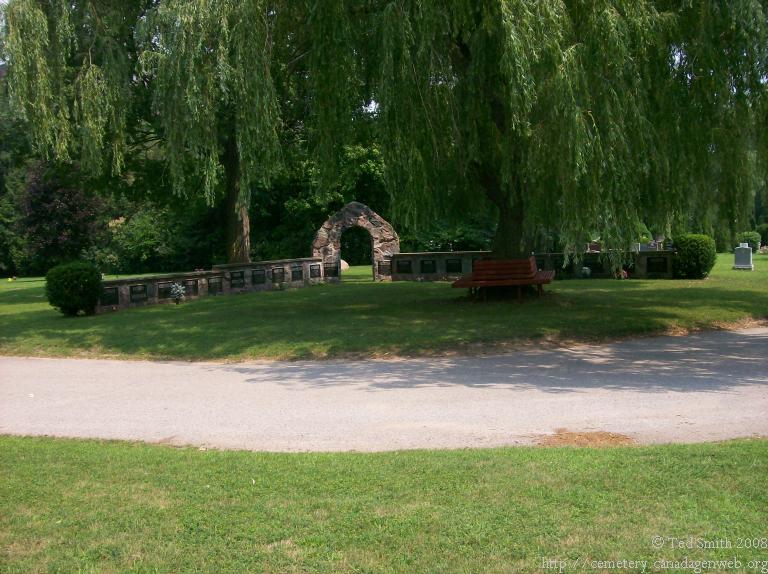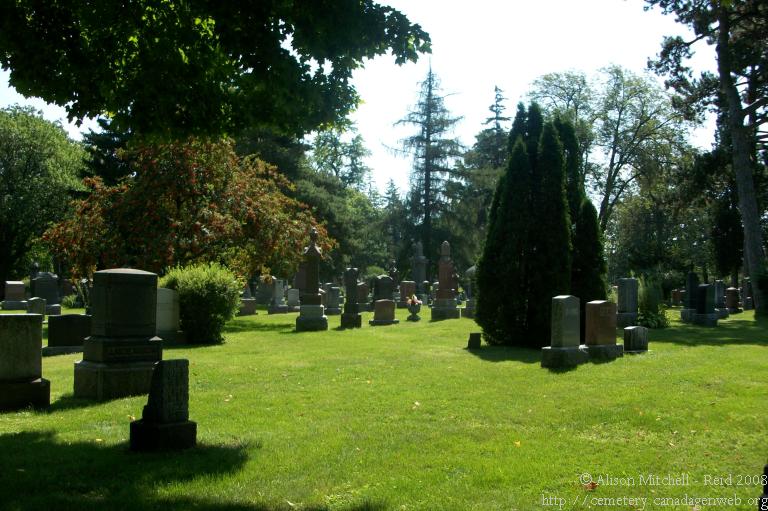 A B C D E F G H I J K L M N O P Q R S T U V W X Y Z All
Some persons named in this index may not be interred in this cemetery. They are designated as spouse or parent on appropriate stones, and may not have their own birth and death recorded here (See our FAQ).
Women, if maiden names are known, will appear under both their maiden and married names.

Mount Pleasant is one of London's oldest and largest cemeteries. Volunteers for CanadaGenWeb's Cemetery Project were given permission to photograph all existing headstones and make them available here, free of charge.

Special thanks to Linda Fitches for allowing us access to the cemetery. To Wayne Vizniowski, Gordon Watts & Rick Roberts for their help getting the word out. To Keith Armstrong and Michael V. Petrenko for their assistance with cyrillic translations. To Mr. Anthony Little, Jeremy Williams, Jamie Baylor & Ham for granting access to the Little Mausoleum.

Notes:

Sections A & J have no burials
Section TB cyrillic translations are provided in one of several different available spellings due to the transliteration required.
The Veterans section has been divided into three sections - Veterans East (VE), Veterans West (VW) and Veterans Triangle (VT).
Photography took place from 2008-2013.

This index represents ALL visible headstones still in existence at the time this cemetery was visited

LONG, Eliza E 1886 - 1940 (age: 54)
LONG, Ernest Cecil 1893 - 1950 (age: 57)
LONG, Ernest Cecil
LONG, Florence Myrtle 1892 - 1973 (age: 81)
LONG, Florence Myrtle
LONG, Fred ? - 1901
LONG, George 1906 - 1930 (age: 24)
LONG, Harvey 1913 - 1981 (age: 68)
LONG, Henry
LONG, Henry J 1879 - 1969 (age: 90)
LONG, Herbert Stanley 1915 - 1976 (age: 61)
LONG, Honore 1830 - 1898 (age: 68)
LONG, James David 1861 - 1935 (age: 74)
LONG, James T 1866 - 1908 (age: 42)
LONG, Jane (McLelan) 1866 - 1955 (age: 89)
LONG, Jean (Longworth) spouse
LONG, John W 1862 - 1929 (age: 67)
LONG, John W
LONG, John William 1919 - 2005 (age: 86)
LONG, Joseph Earl 1909 - 1964
LONG, Kathleen 1919 - 2001 (age: 82)
LONG, Margaret (McLellan) 1862 - 1953 (age: 91)
LONG, Margaret (McLellan)
LONG, Matilda 1912 - 1990 (age: 78)
LONG, Nellie M (Hart) 1891 - 1916 (age: 25)
LONG, Ronald H A 1906 - 1910 (age: 4)
LONG, Ronald H A ? - 1910
LONG, Shirley Ann 1945 - 1945 (age: 6w)
LONGMAN, Gertrude J 1878 - 1935 (age: 57)
LONGMAN, Lois M 1910 - 1977 (age: 67)
LONGMAN, William 1871 - 1940 (age: 69)
LONGMAN, Wilmer W 1911 - 1980 (age: 69)
LONGMIRE, John 1851 - 1873 (age: 22)
LONGMIRE, Mary
LONGMIRE, Mary
LONGMIRE, Mary E 1815 - 1871 (age: 56)
LONGMIRE, Thomas
LONGMIRE, Thomas
LONGMIRE, Thomas R 1842 - 1866 (age: 24)
LONGWORTH, Jane 1872 - 1958
LONGWORTH, Jean spouse
LONGWORTH, Lyman 1902 - 1967
LONGWORTH, Mildred Irene 1903 - 1973
LONGWORTH, Velma 1919 - 2006
LOOKER, Arthur 1901 - 1971
LOOKER, Elsie V. 1901 - 1960
LOOKER, Raymond A 1932 - 2001
LOOKER, Todd R 1963 - 2008
LOOSEMORE, Forest J 1897 - 1967 (age: 70)
LOOSEMORE, Iva Ray 1894 - 1985 (age: 91)
LOOTSMA, Ernst 1908 - 1991 (age: 83)
LOPEZ, Pedro S. 1933 - 2004 (age: 71)
LOPTSON, Margaret 1918 - 1997 (age: 78)
LOPTSON, Thorstein H 1913 - 1976 (age: 63)
LOPTSON BASKERVILLE, Elizabeth 1947 - 1999 (age: 52)
LORD, A Isabella (Thomson) 1907 - 2001 (age: 93)
LORD, Carol M 1947 - 2002 (age: 55)
LORD, G William ? - 1948
LORD, G William 1903 - 1948 (age: 44)
LORD, Grace E 1943 - 1982 (age: 39)
LORD, John W 1884 - 1972 (age: 88)
LORD, Madeline (Corbett) 1913 - 1984 (age: 71)
LORD, Rose 1890 - 1976 (age: 86)
LORDING, Annie (Burslem) 1885 - 1968 (age: 83)
LORDING, Robert E. 1885 - 1970 (age: 85)
LORDING, Stanley R. 1914 - 1993 (age: 79)
LORENZEN, Simon Blydorp ? - 1997
LORNE, William 1931 - 1991 (age: 60)
LORTIE, Frank spouse
LORTIE, Isabella
LORTIE, Isabella M (Horton) 1891 - 1977 (age: 86)
LORTIE, Joseph Alfred 1890 - 1917 (age: 27)
LOSHBOUGH, Linn F. 1919 - 1987 (age: 68)
LOTHI, Po 1927 - 2000 (age: 73)
LOTT, Albert Arthur Henry 1912 - 1986 (age: 74)
LOTT, Clara (Davis) 1860 - 1917 (age: 57)
LOTT, Clara (Davis) 1860 - 1917 (age: 57)
LOTT, Elizabeth (Judkins) 1883 - 1957 (age: 74)