Woodhouse United Church / Old Methodist Cemetery
Township: Woodhouse Township (Concession 1, Lot 1)
Locality: Norfolk County
Municipality: Norfolk County
Province: Outside CanadaON
GPS: 42.78422,-80.282915


Church / Denomination: United

Registered to* Woodhouse United Church Board. Decoration Day is the 2nd Sunday in August.

GENEALOGY RESOURCES (Add / Remove a link)
These links are provided for your convenience and may take you to websites that offer products and/or services for sale. CanadaGenWeb's Cemetery Project does not control the content offered - take note of our site design, if it changes you've left this website!
On the Internet

Not on the internet
SOURCES / THANKS







Photos courtesy of Sherri Pettit [2009], Travis Moran [2014]
Indexed by Sherri Pettit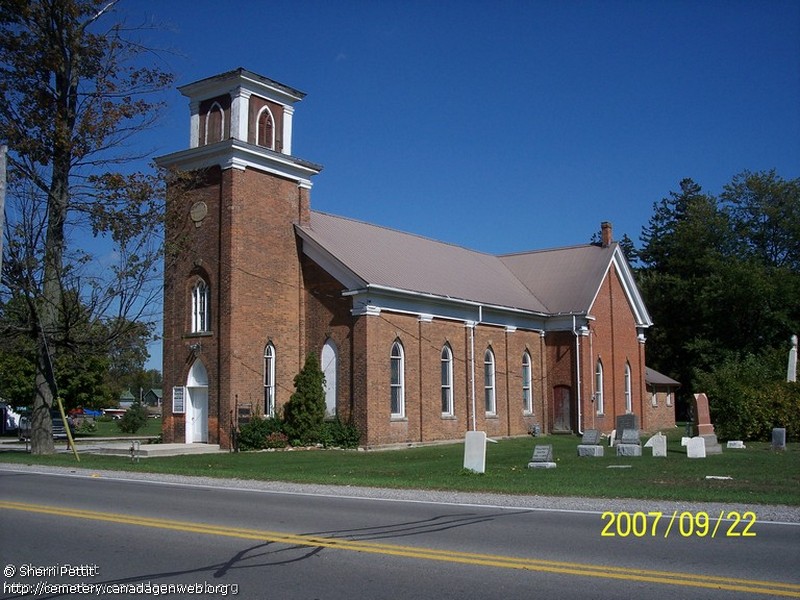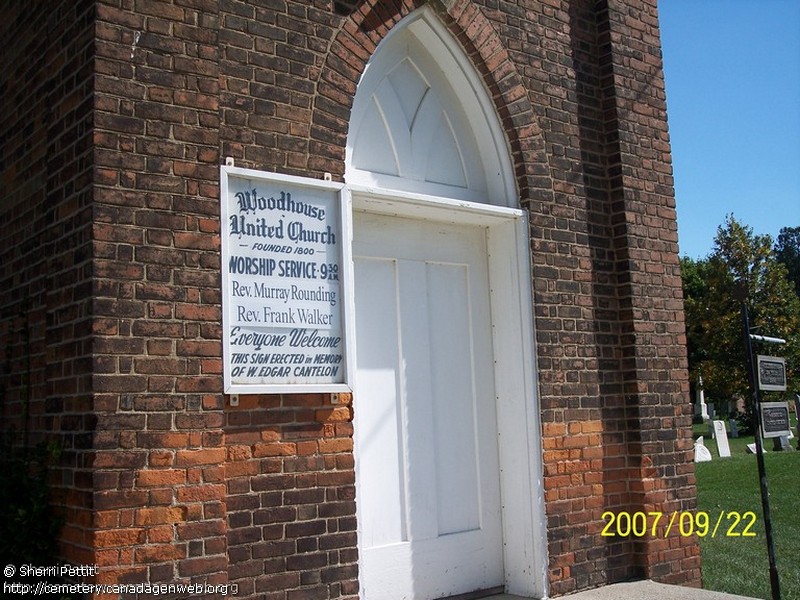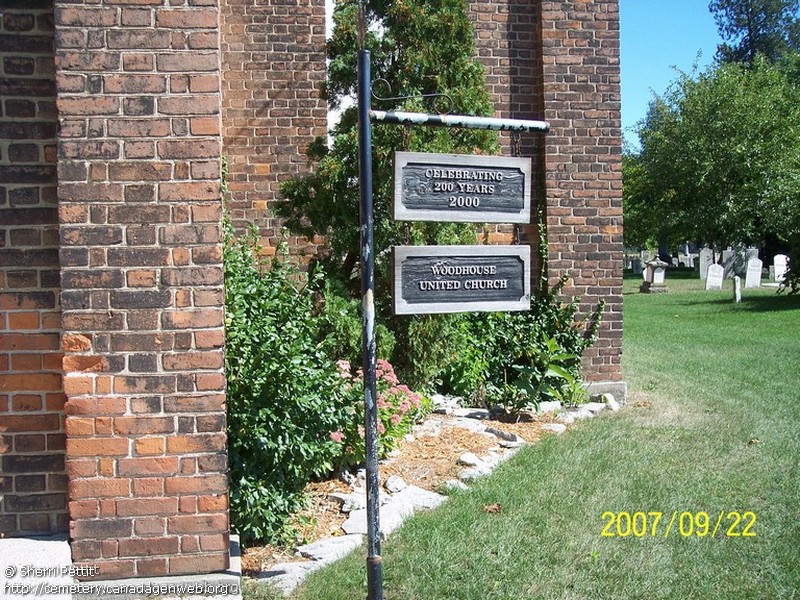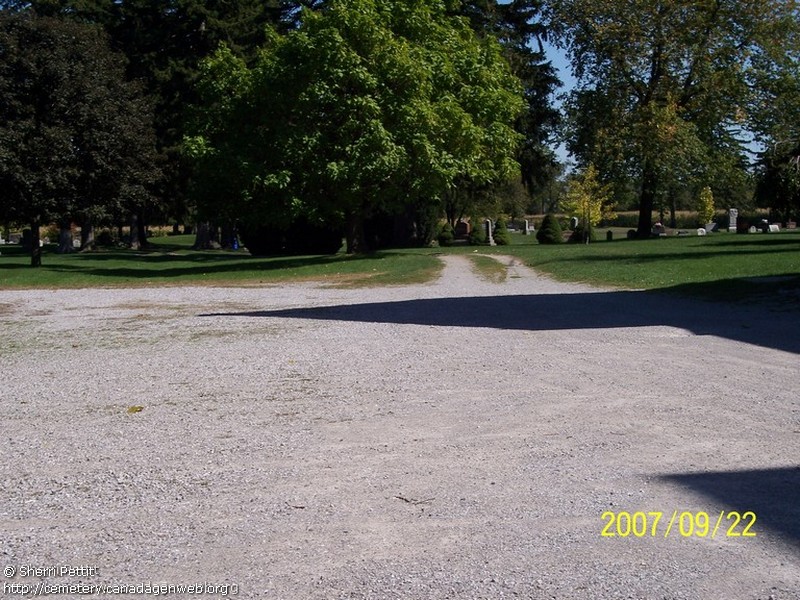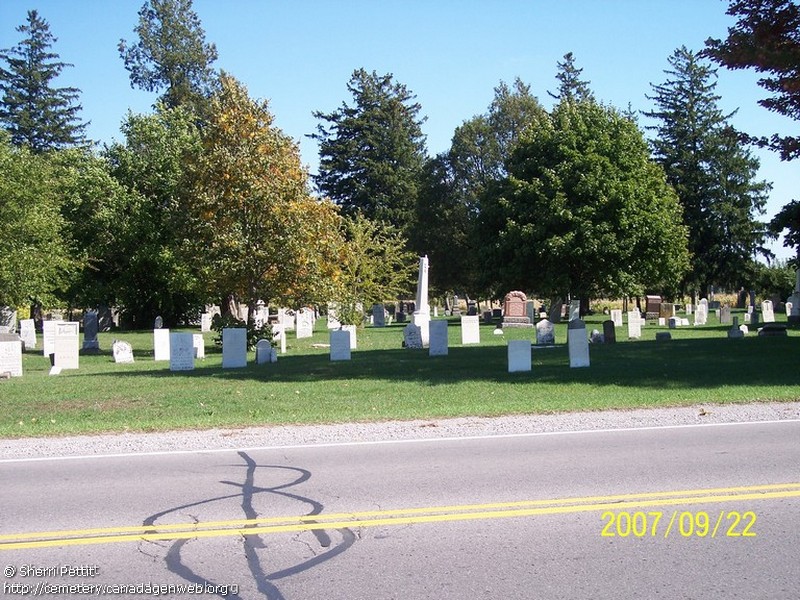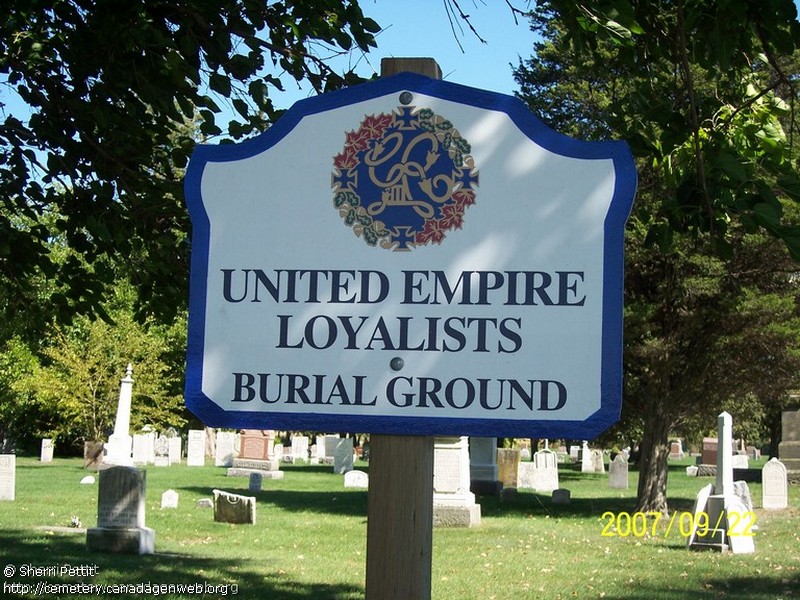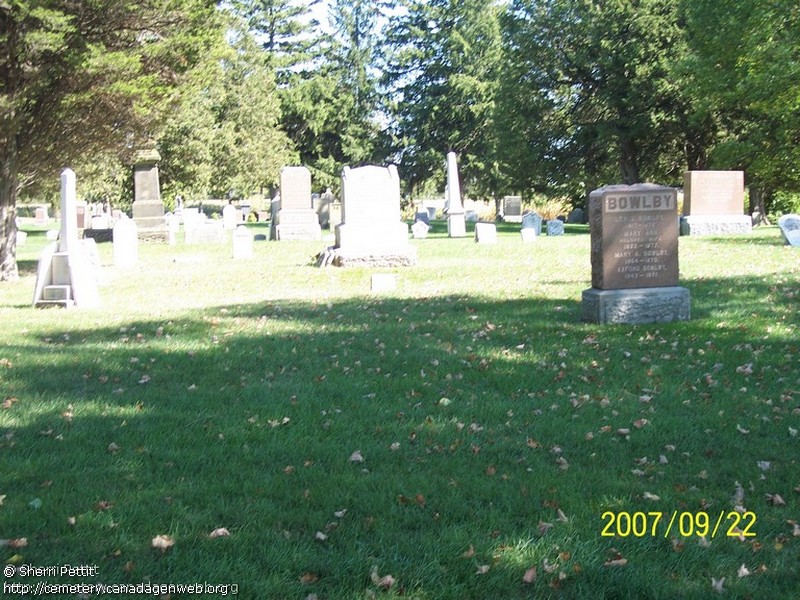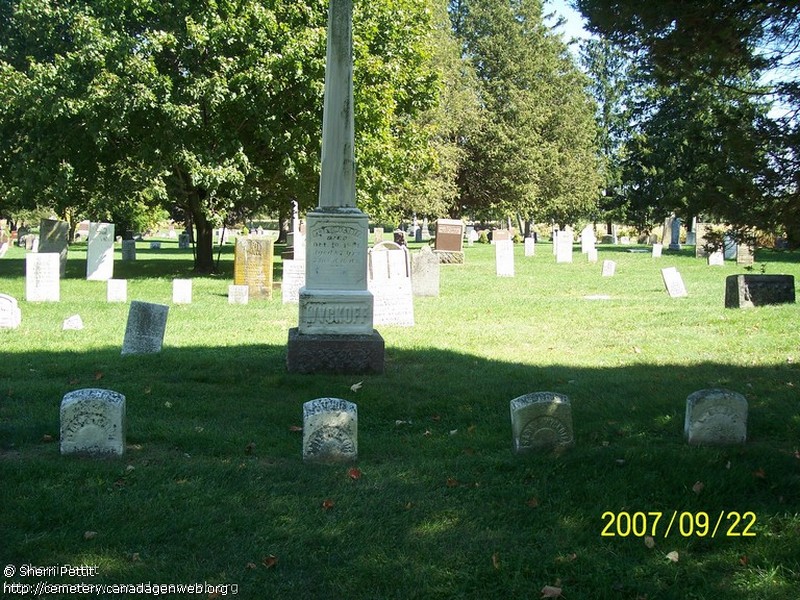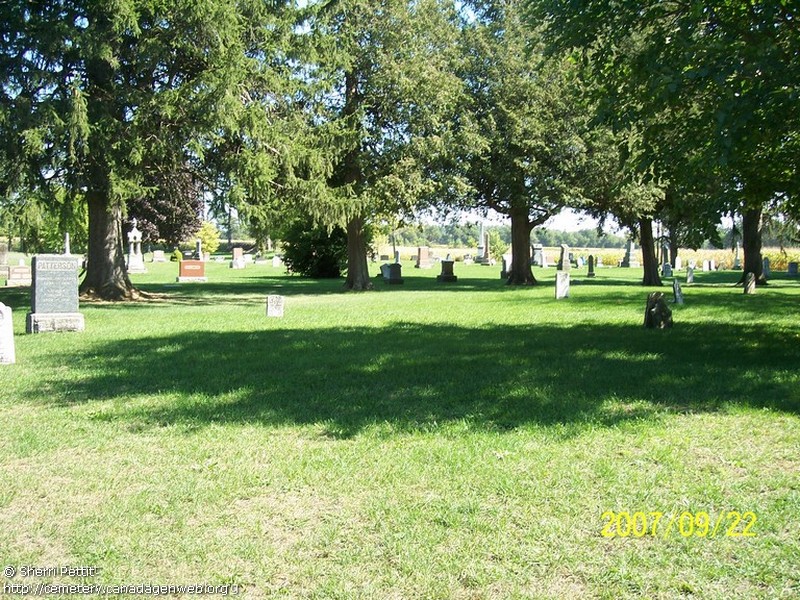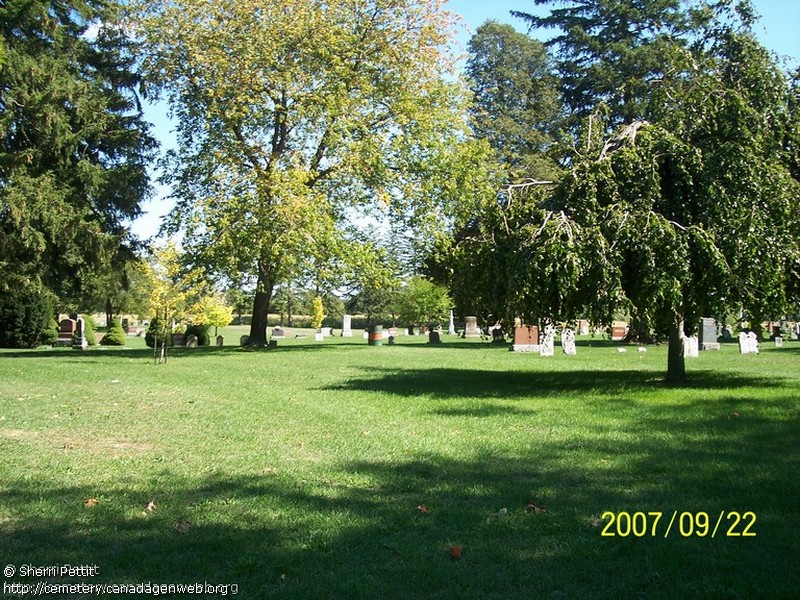 This index does NOT include every headstone in this cemetery
- All persons named in this index may not be interred in this cemetery. Some are designated as spouse or parent on appropriate stones, and may not have their own birth and death recorded here (FAQ).
- Women, if maiden names are known, will appear under both their maiden and married names.
Name
Born - Died (Age)
(unreadable)
(unreadable)
AUSTIN, Isaac
1820 - 1906
AUSTIN, Joanna
parent
AUSTIN, Margery (Waddle)
1820 - 1909
AUSTIN, Oliver
erector
AUSTIN, Philip
1794 - 1876 (age: 82)
AUSTIN, Solomon
parent
BAUMGARTNER, Margaret (Messmore)
1902 - 1953
BEAL, Eleanor (Messmore)
1910 - 1984
BLAIR, M. Frances Dorothy
1911 - 19?0
BOUGHNER, Charles Henry
1863 - 1897
BOUGHNER, Charlotte (Bullmer)
1835 - 1918
BOUGHNER, John B.
1835 - 1874
BOUGHNER, Louisa (Moran)
1865 - 1951
BOUGHNER, Martha?
? - 187?
BOUGHNER, Shelar
1800 - 1882 (age: 82)
BULLMER, Charlotte
1835 - 1918
FERRIS, Lucy
1875 - 1910
FERRIS, S.A.
spouse
GILBERT
GILBERT
GILBERT
GILBERT, Abagail
1791 - 1834 (age: 43)
GILBERT, Albert
1861 - 1863
GILBERT, Edmund
1820 - 1900 (age: 80)
GILBERT, Edwin
spouse
GILBERT, Edwin
1821 - 1885 (age: 64)
GILBERT, George
? - 1847
GILBERT, Hamilton
? - 1850
GILBERT, Harriet
1841 - 1876
GILBERT, Harriet Mary
1818 - 1876 (age: 58)
GILBERT, Hiram
1834 - 1909
GILBERT, Irena (Smith)
1827 - 1908
GILBERT, Isaac
1787 - 1848
GILBERT, Isaac
spouse
GILBERT, Isaac
spouse
GILBERT, Isaac
1742 - 1822 (age: 80)
GILBERT, Margaret
1792 - 1871
GILBERT, Margaret A.
1859 - 1940
GILBERT, Mary
1754 - 1822 (age: 68)
GILBERT, Mary T.
1850 - 1927
GILBERT, Minerva (Siple)
? - 1911
GILBERT, Phebe (Thurston)
1775 - 1852 (age: 77)
GILBERT, William Henry
1855 - 1877
HAZEN, ?aler
spouse
HAZEN, Adalaide
? - 1848
HAZEN, Daniel
parent
HAZEN, Daniel
spouse
HAZEN, Edwin
? - 1850
HAZEN, Jane
1817 - 1855 (age: 38)
HAZEN, Mary
1777 - 1844 (age: 67)
HAZEN, Rachel
1848 - 1876
HAZEN, Sarah
parent
HAZEN, Sarah
? - 1851
McCALL, Duncan
spouse
McCALL, Mary
1765 - 1819 (age: 54)
McLEAN, James Lewis Walter, Rev.
1905 ?
McLEAN, M. Frances Dorothy (Blair)
1911 - 19?0
McLEAN, Thomas W.
1860 - 1904
McNALLEY, Bernard C. "Barney"
1794 - 1870 (age: 76)
MESSMORE, Eleanor
1910 - 1984
MESSMORE, James Hagar, Rev.
1836 - 1913
MESSMORE, Joseph S., Rev.
1796 - 1879
MESSMORE, Margaret
1902 - 1953
MESSMORE, Winnifred
1870 - 1942
MONRO, James
1820 - 1821 (age: 1)
MONRO, Mary
1764 - 1822 (age: 58)
MONRO, Phebe
parent
MONRO, Phebe
parent
MONRO, Phebe
1800 - 1833 (age: 33)
MONRO, Robert
parent
MONRO, Robert
parent
MONRO, Robert
spouse
MONRO, Robert
spouse
MONRO, William A.
1819 - 1821 (age: 2)