Township: NE 18-14-11
Locality: Westbourne RM
Municipality: Central Plains Region
Province: Outside CanadaMB
GPS: 50.189354,-98.951553


First burial 1874.

GENEALOGY RESOURCES (Add / Remove a link)
These links are provided for your convenience and may take you to websites that offer products and/or services for sale. CanadaGenWeb's Cemetery Project does not control the content offered - take note of our site design, if it changes you've left this website!
On the Internet

Not on the internet
SOURCES / THANKS







Photos courtesy of George Fedyck [2008, 2012]
Indexed by Kate Ford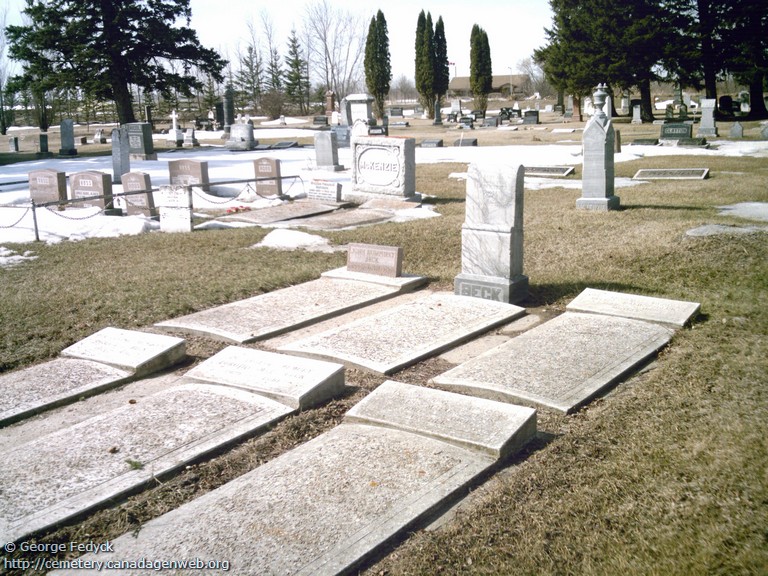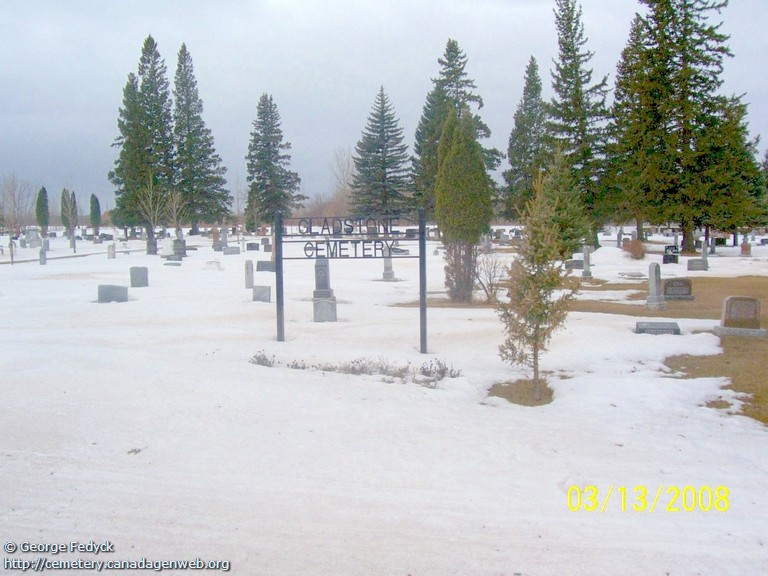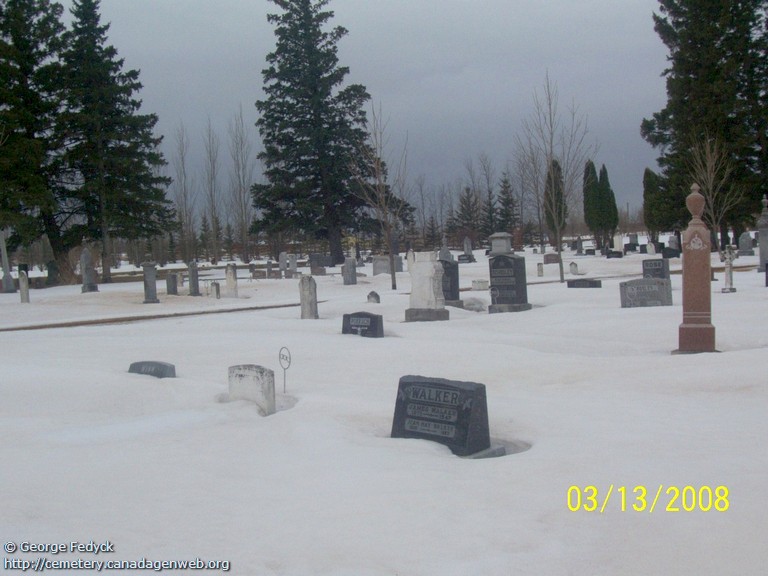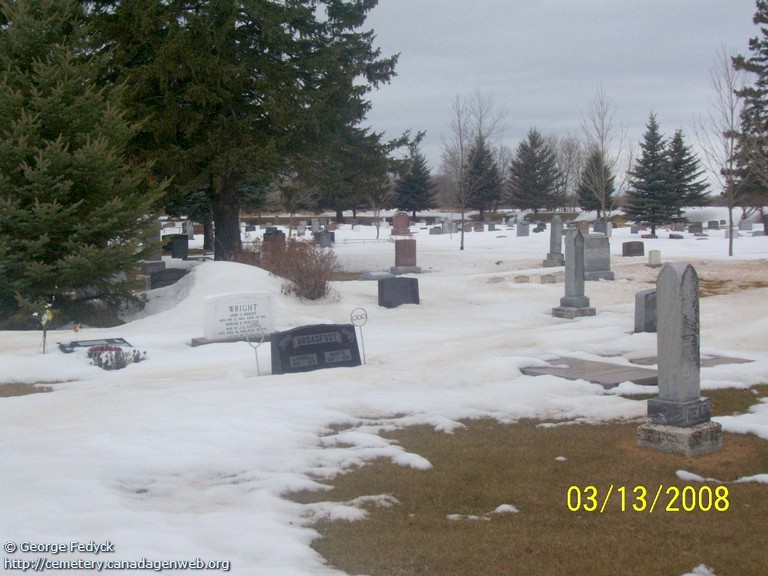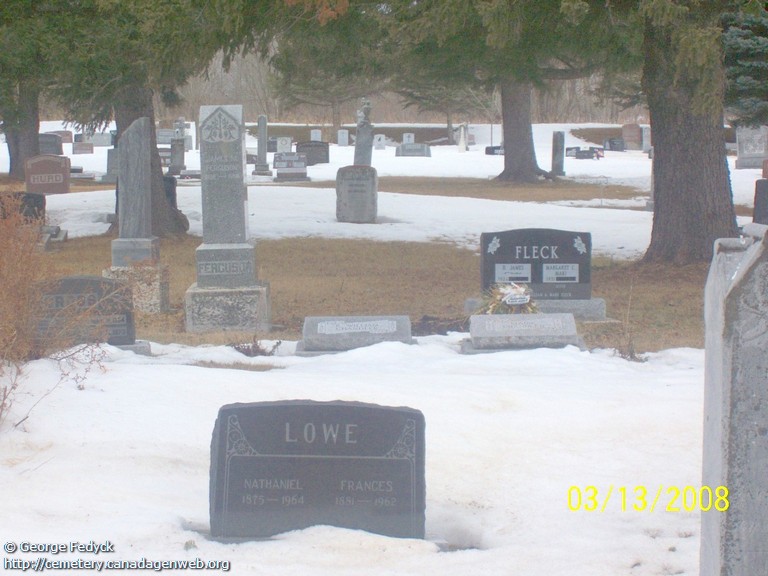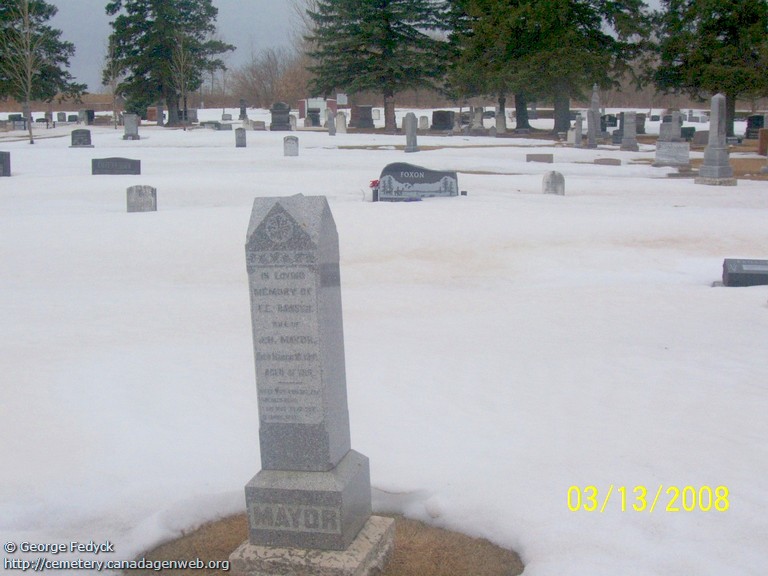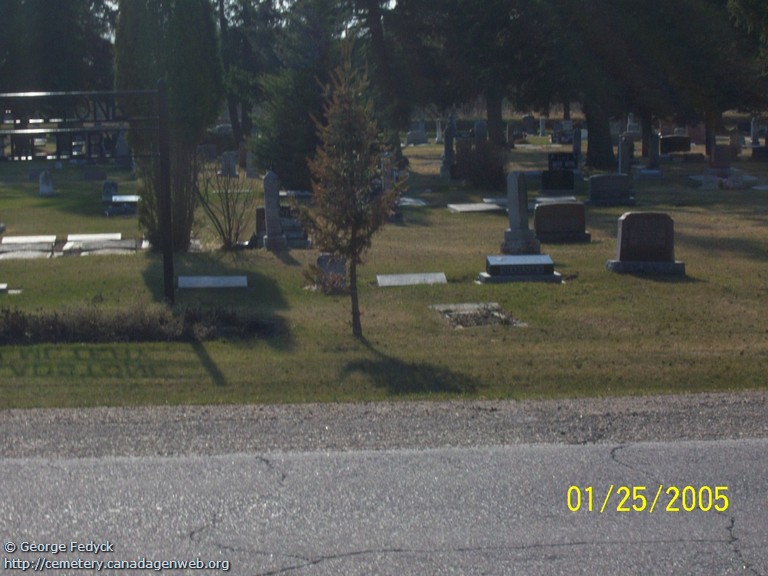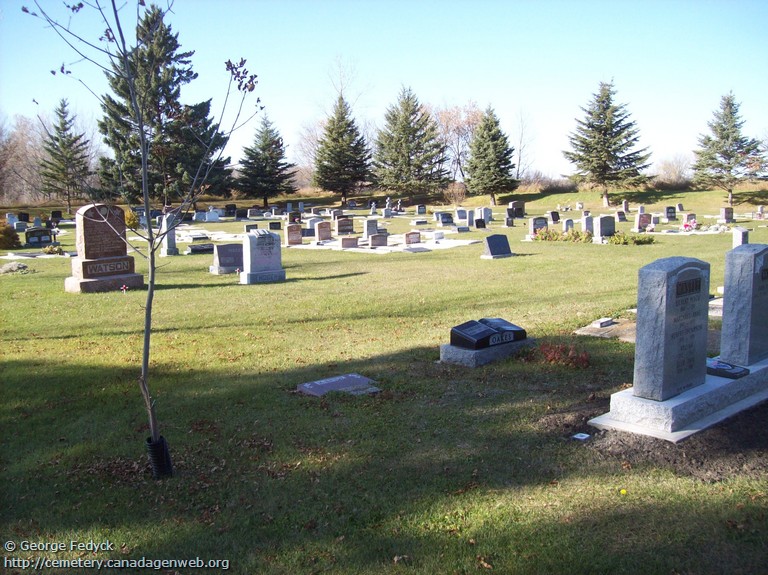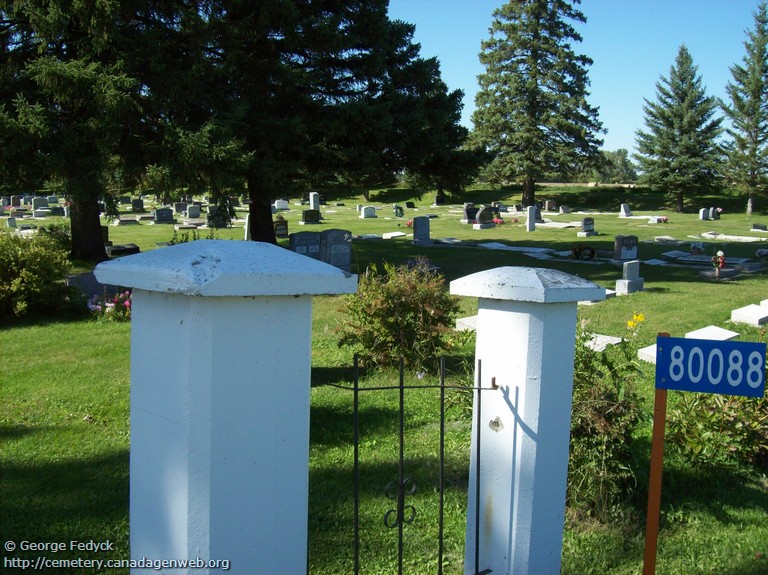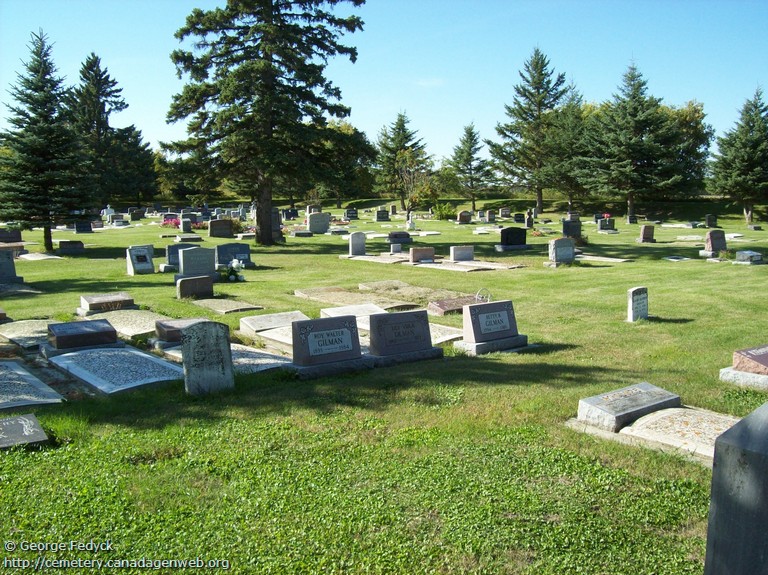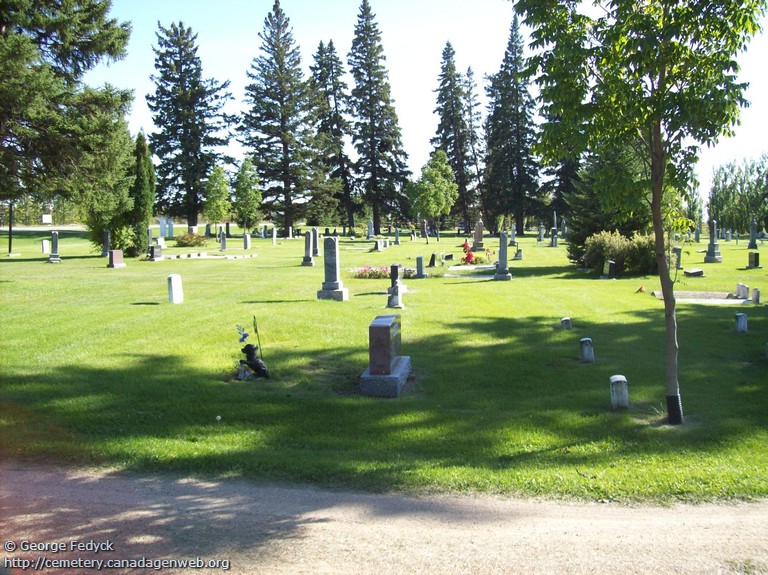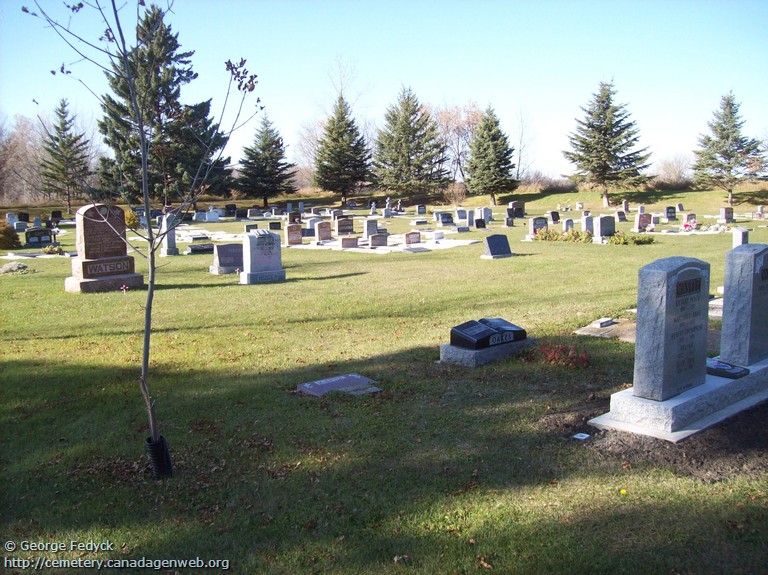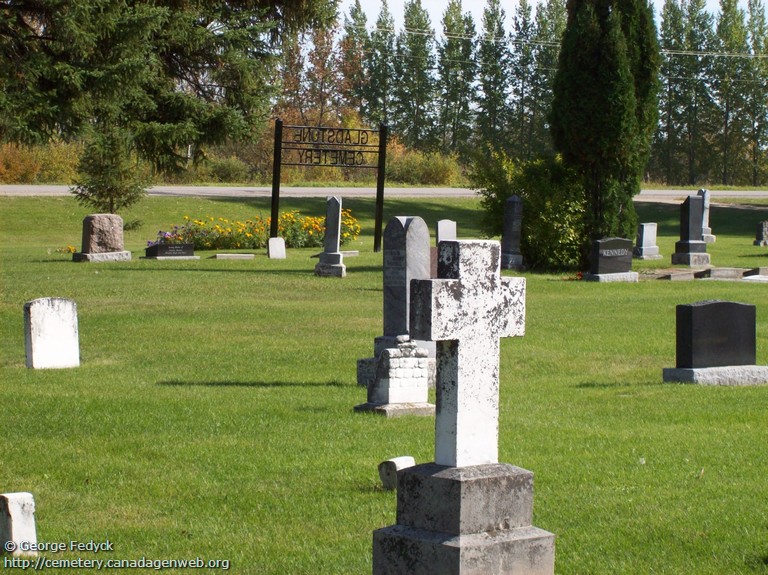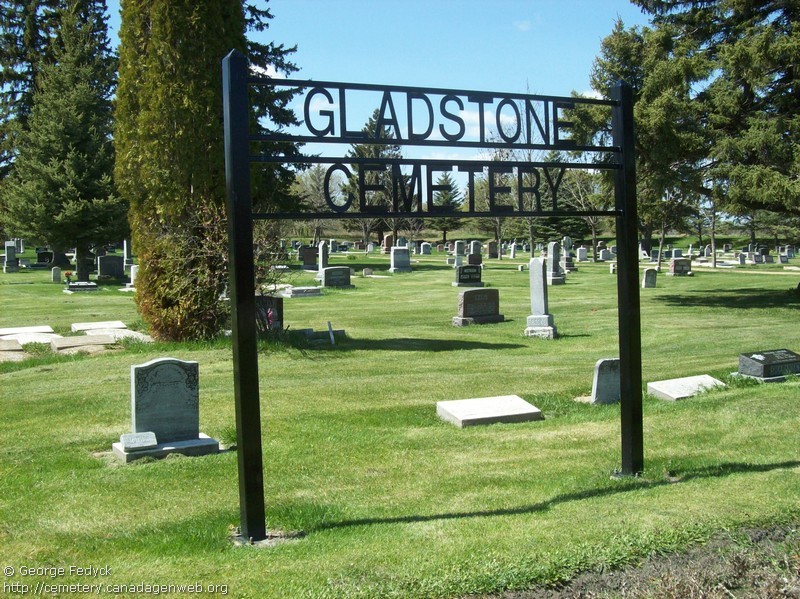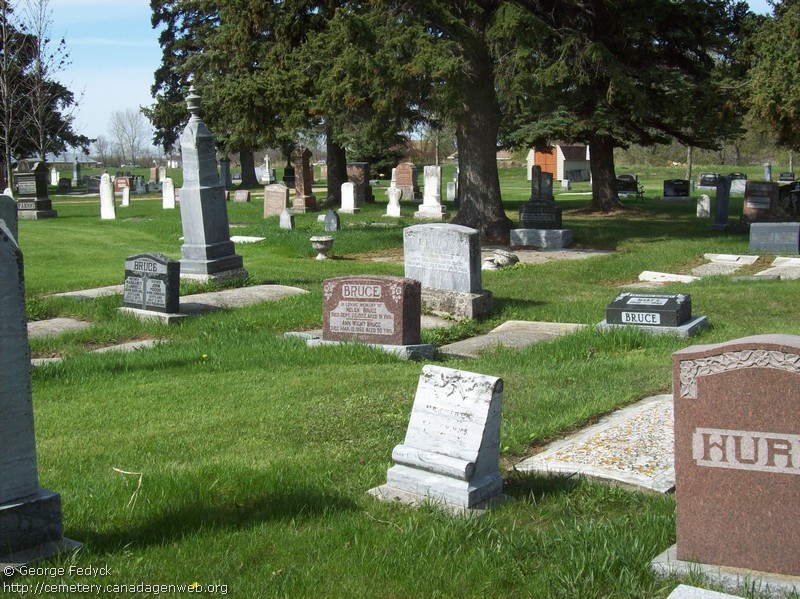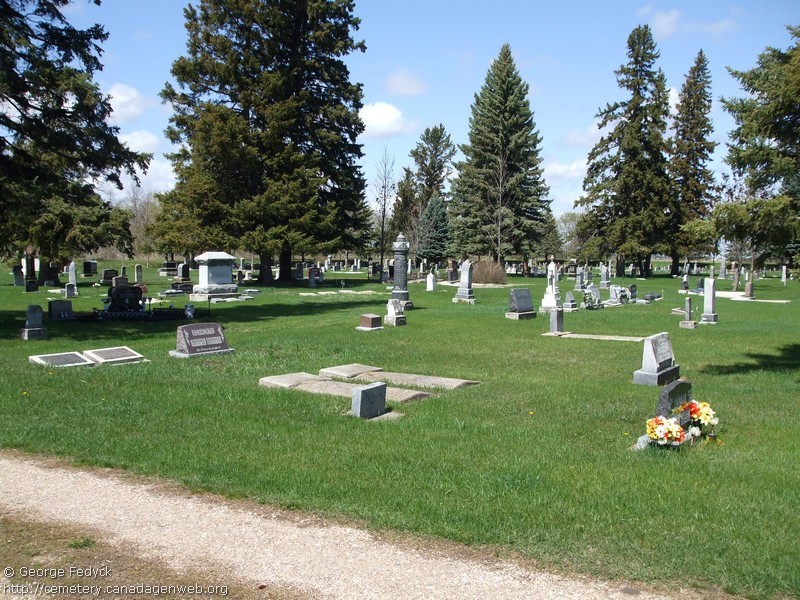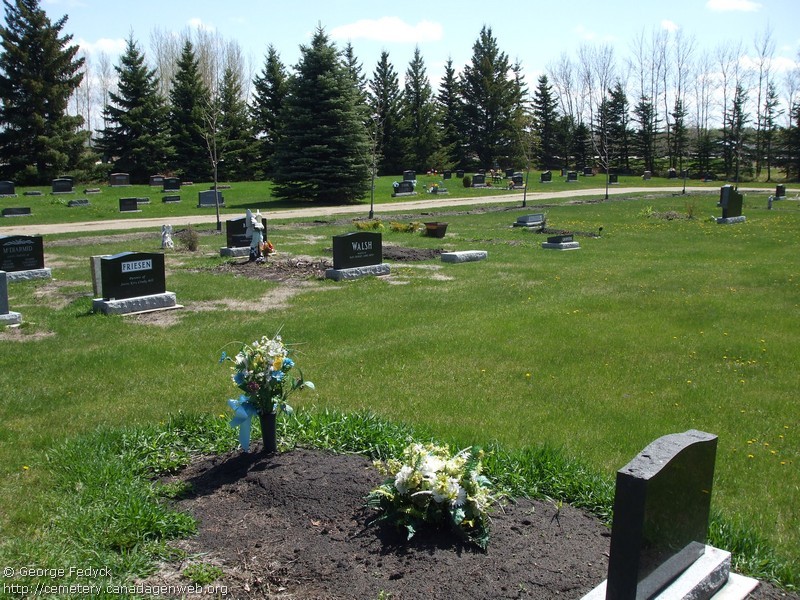 This index does NOT include every headstone in this cemetery
A B C D E F G H I J K L M N O P Q R S T U V W X Y Z All
- All persons named in this index may not be interred in this cemetery. Some are designated as spouse or parent on appropriate stones, and may not have their own birth and death recorded here (FAQ).
- Women, if maiden names are known, will appear under both their maiden and married names.
Name
Born - Died (Age)
( View of Cemetery )
( View of Cemetery )
( War Memorial )
(unreadable)
(unreadable)
(unreadable)
(unreadable)
(unreadable)
(unreadable), Allan Melvin
1937 - 1940 (age: 3)
(unreadable), Bessie?
1902 - 1903
(unreadable), Henry
(age: 43)
(unreadable), Holly
footstone
ABBORS, William Anthony Alexander
? - 1982
ADAMSON, Daniel George
1877 - 1946
ADAMSON, Donald
1877 - 1946
ADAMSON, Edythe
footstone
ADAMSON, Ellen R. (Broadfoot)
1882 - 1955
ADAMSON, George
footstone
ADAMSON, James
1844 - 1878
ADAMSON, James
1875 - 1951
ADAMSON, James
1844 - 1878 (age: 34)
ADAMSON, James W.
footstone
ADAMSON, Jane (Waters)
1844 - 1908
ADAMSON, Nina Mary
1893 - 1975
AINSWORTH, Dorothy
1916 - 1979
AINSWORTH, Edwin A.
1875 - 1963
AINSWORTH, Jessie Susanna (Grantham)
1880 - 1961
AINSWORTH, Mabel Mary
1902 - 1905
AINSWORTH, Myrtle
1900 - 1940
AITKEN, John Henry
1888 - 1907 (age: 19)
ALBERTS, Bertha J. (Muirhead)
1904 - 1964
ALCOCK, William H.
1845 - 1901 (age: 56)
ALFRED, Lilja Sessila (Thorkelson)
1860 - 1951 (age: 91)
ANDERSEN, N.
War Memorial
ANDERSEN, Thelma E.
1922 - 1995
ANDERSON, Arnold Pjeter
1919 - 2002 (age: 83)
ANDERSON, Foster
War Memorial
ANDERSON, Gordon Bjorn
1917 - 1968 (age: 51)
ANDERSON, Greta M.
1894 - 1988 (age: 94)
ANDERSON, Isabella
1863 - 1949 (age: 86)
ANDERSON, Leanne Frances
1958 - 1986 (age: 28)
ANDERSON, Peter
1893 - 1971 (age: 78)
ANDERSON, Richard Peter "Ricky"
1962 - 2007 (age: 45)
ANDRESS, Charles Lister
1907 - 1908
ANDREWS, Alfred Harris
1897 - 1901 (age: 4)
ANGUS, Alice Hanna
1857 - 1934 (age: 77)
ANTONY, Hector
1886 - 1968 (age: 82)
ANTONY, Marie
1889 - 1968 (age: 79)
ARCHER, Elizabeth Frazer
1865 - 1894 (age: 29)
ARMENAH, Charlotte
1901 - 1948 (age: 47)
ARMSTRONG, Edna Florence
? - 1896 (age: 8m)
ARMSTRONG, Florence Dorothy
1907 - 1955 (age: 48)
ARMSTRONG, Frances Mary
1866 - 1901 (age: 35)
ARMSTRONG, Jack W.
1914 - 1975
ARMSTRONG, James
spouse
ARMSTRONG, James R.
1904 - 1981 (age: 77)
ARMSTRONG, Orpha E.
1908 - 1974
ARMSTRONG, Robert
spouse
ARMSTRONG, William
? - 1894
ARNDT, James Edward
1940 - 2011
ARTHUR, Debra Lynne "Debbie"
1963 - 1982
ARTHUR, Henry Jackson
1915 - 2003 (age: 88)
ARTHUR, Mary E.
1922 - 2008
ARTHUR, Mary Elizabeth (Wilson)
1922 - 2008
ARTHUR, Sarah Ann (Wilson)
1915 - 2004 (age: 89)
ARTHUR, Walter E.
1916 - 2006
ASH, Albert, Pte.
1862 - 1943 (age: 81)
ASH, Mary (Buchanan)
1869 - 1951 (age: 82)
ASH, William J.
1864 - 1923 (age: 59)
ATTENBORROW, Frank
1866 - 1930 (age: 64)
ATTREE, Florence
1901 - 1972
BAIN, Elizabeth
1897 - 1976
BAKER, Edith E.
1884 - 1968
BAKER, Linda Anne
1948 - 2007 (age: 58)
BAKKE, Annie
1892 - 1998 (age: 106)