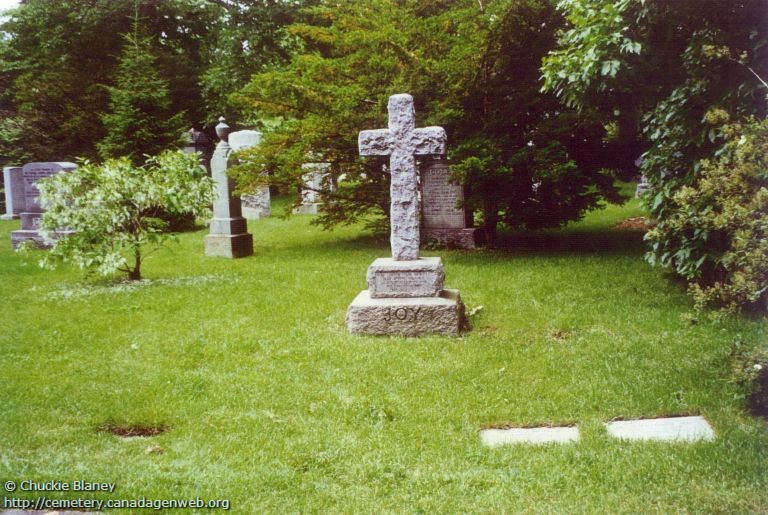 Street Address: 375 Mount Pleasant Road
Community: Toronto
Township: Concession 3, Lot 19
Locality: York County
Municipality: Toronto
Province: ON
GPS: 43.696207,-79.384321

Registered to* Mount Pleasant Group of Cemeteries. Established 1876.
GENEALOGY RESOURCES (Add / Remove a link)
These links are provided for your convenience and may take you to websites that offer products and/or services for sale.
CanadaGenWeb's Cemetery Project does not control the content offered - take note of our site design, if it changes you've left this website!
On the Internet

CanadaGenWeb's Cemetery Project

(see below!)

Family Search, Burial Records 1876-1988
Lookups: Adele Massena, adelemassena@yahoo.ca, I live two blocks from Mount Pleasant Cemetery. I am willing to take digital photos of headstones throughout the year when weather permits. I can send these images via email. I can also transcribe headstones. Please provide location of grave(plot, section, lot)

Not on the internet
SOURCES / THANKS
---
Photos courtesy of Chuckie Blaney, Amanda, Duncan Blachford, Anonymous, Lolly Fullerton, Helen Robinson, Sherry Funston-Miles, David Hook
Indexed by Sherri Pettit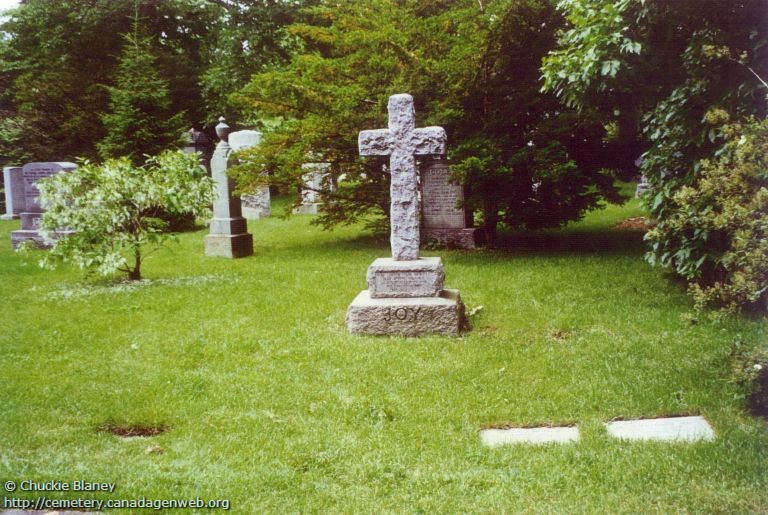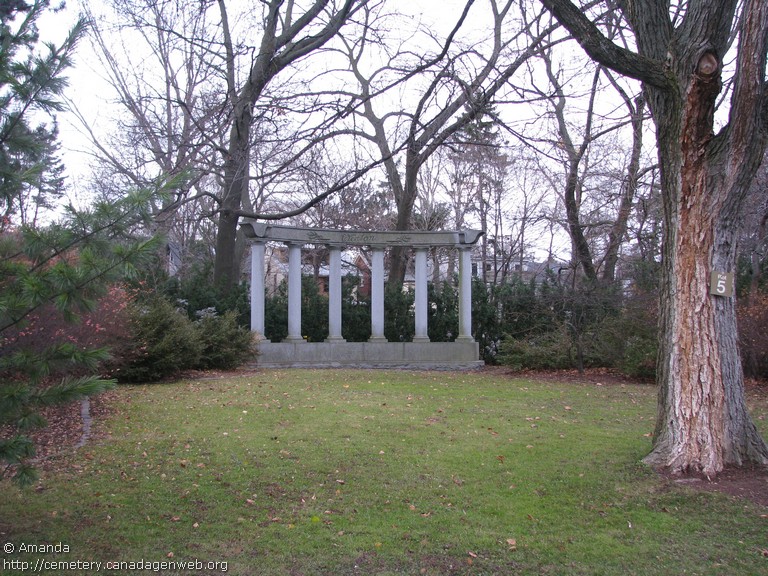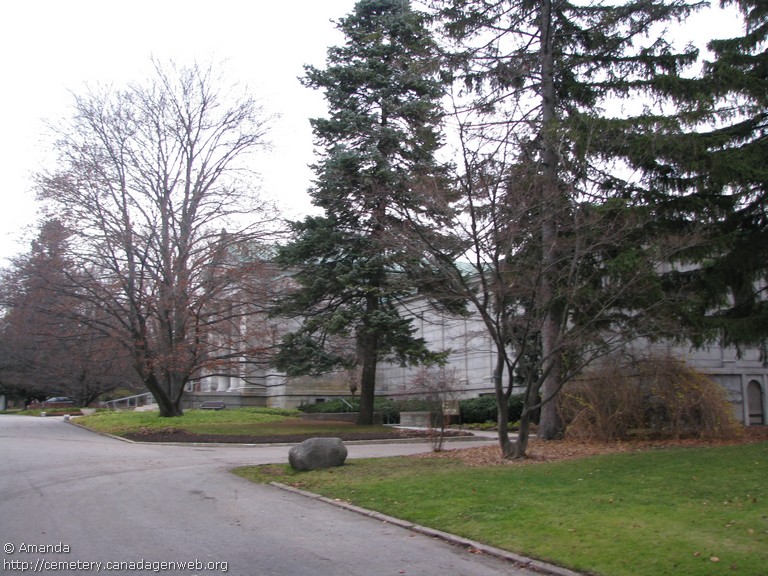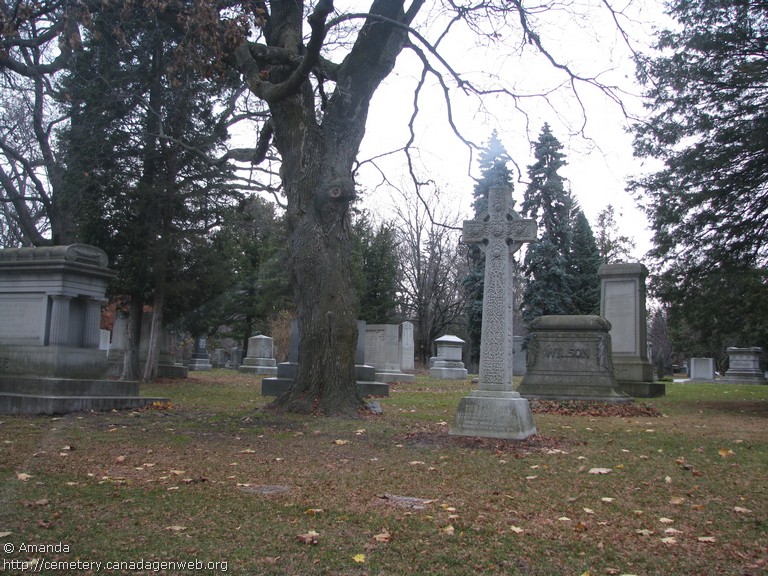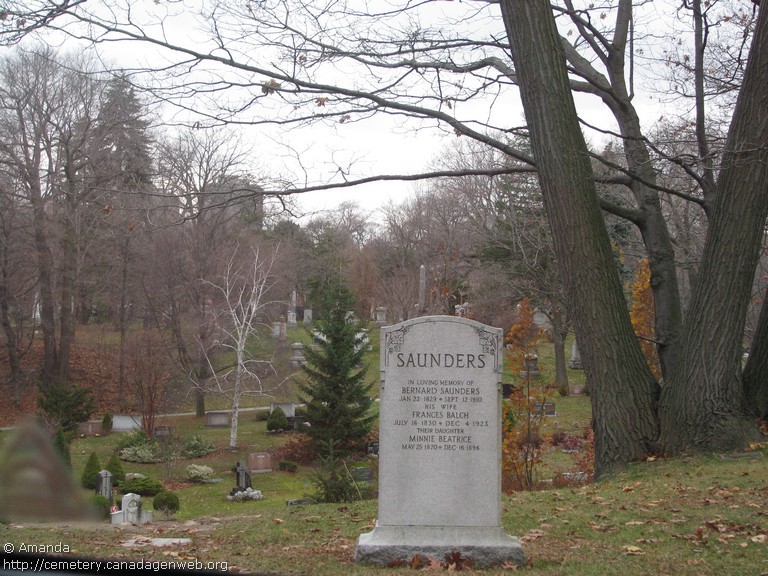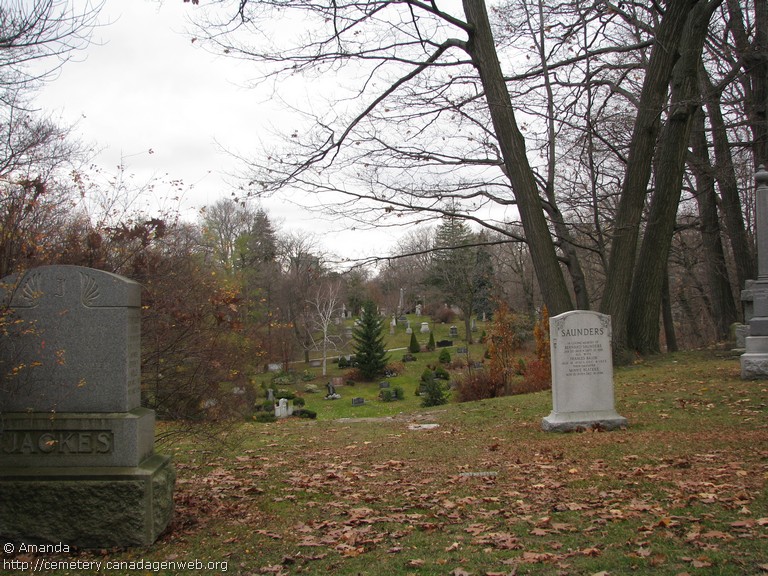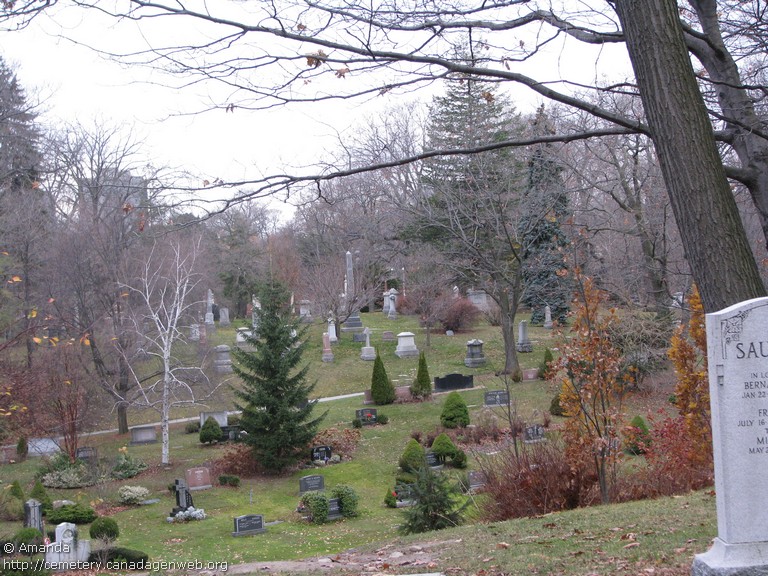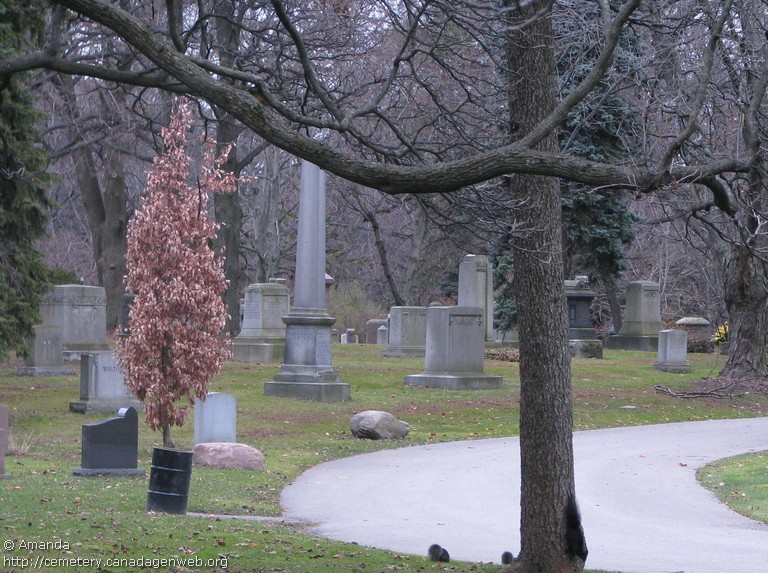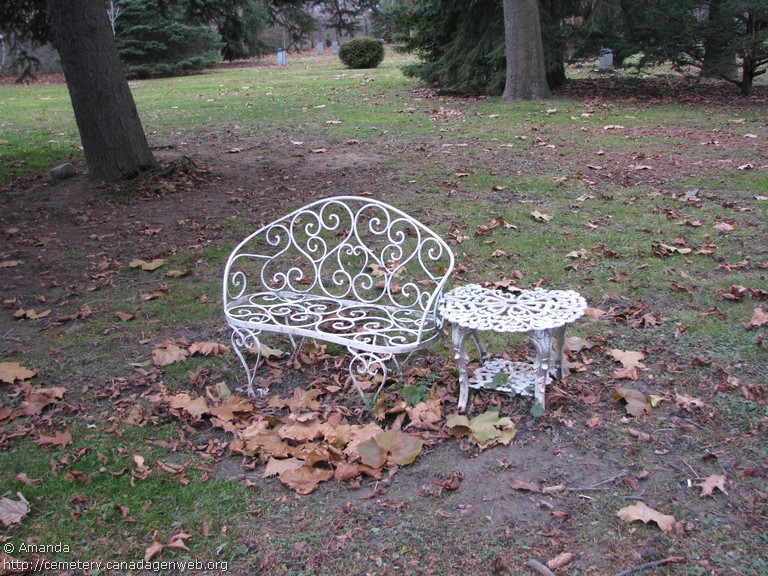 Some persons named in this index may not be interred in this cemetery. They are designated as spouse or parent on appropriate stones, and may not have their own birth and death recorded here (See our FAQ).
Women, if maiden names are known, will appear under both their maiden and married names.
This index does NOT include every headstone in this cemetery
BALCH, Frances 1830 - 1923
BALDWIN, Mary 1900 - 1981 (age: 81)
BALL, Peter Brown 1853 - 1908 (age: 55)
BAYLEY, Fred spouse
BAYLEY, Henry Randolph 1872 - 1893 (age: 21)
BAYLEY, Lizzie 1853 - 1889 (age: 36)
BAYLEY, Mary Margaret (Rogers) 1822 - 1882 (age: 60)
BELL, Martha Roberta 1908 - 1990
BILLES
BLACHFORD, Edward Horace 1905 - 1998
BLACHFORD, George Allan 1881 - 1930
BLACHFORD, Lottie 1862 - 1929
BLACHFORD, Mary Bernice (Buchanan) 1909 - 2002
BLACHFORD, Pauline (Dearborn) 1881 - 1966
BLACKWELL
BRITTON, Elizabeth 1874 - 1944 (age: 70)
BRUCE
BRUCE, Mary Christina 1838 - 1876 (age: 38)
BUCHANAN, Margaret (Leighton) 1910 - 1986
BUCHANAN, Mary Bernice 1909 - 2002
BULKLEY, Gladys (Rogers) 1888 - 1981 (age: 93)
CARMICHAEL, Alexander R. 1849 - 1924 (age: 75)
CARMICHAEL, Clara (Rogers) ? - 1938
CARR, Mary Elizabeth 1867 - 1956 (age: 89)
CASCADEN, J. Harold 1880 - 1928 (age: 48)
CASCADEN, Jewel I. (Handbridge) ? - 1951
CHARD, Emily Louise 1872 - 1962
COTTON, Helen Jean 1893 - 1953
COULTER, John 1888 - 1980 (age: 92)
COULTER, Olive Clare (Primrose) 1901 - 1971 (age: 70)
CRELLIN, William E. ? - 1975
DAVIES
DAVIES, Adele Dorothy (Wright) 1892 - 1975
DAVIES, Anna Louise 1883 - 1959
DAVIES, George Taylor 1875 - 1933
DAVIES, Helen Jean (Cotton) 1893 - 1953
DAVIES, Margaret parent
DAVIES, Margaret M. (Taylor) 1850 - 1931
DAVIES, Robert parent
DAVIES, Robert 1849 - 1916
DAVIES, Robert W. 1918 - 2009
DAVIES, Robert William 1879 - 1935
DAVIES, Wilfred 1889 - 195?
DE MENDONCA, Charlotte (Rogers) ? - 1943
DE MENDONCA, Mario spouse
DEARBORN, Pauline 1881 - 1966
DINNIS, Fannie 1862 - 1889 (age: 27)
EATON
EATON, (living)
EWART
EWART, Clara Christina 1863 - 1919 (age: 56)
EWART, Fannie (Dinnis) 1862 - 1889 (age: 27)
EWART, Frank Richard 1887 - 1960 (age: 73)
EWART, George S. 1860 - 1927 (age: 67)
EWART, Minnie (Patterson) 1868 - 1957 (age: 89)
FULLERTON, Jody Archibald Henson 1974 - 1993 (age: 18)
FUNSTON, Frederick George II 1942 - 2010
FUNSTON, Marion Grace 1914 - 1987
GEORGE, Catherine Agnes ? ?
GEORGE, Hugh McInnes 1857 - 1930 (age: 73)
GEORGE, Katharine Emily (Proudfoot) 1861 - 1940 (age: 79)
GRAHAME, Jean Hannah 1862 - 1919 (age: 57)
GREGORY, Ruth Emlyn ? ?
GULSTON, Charles S. 1893 - 1978
HANDBRIDGE, Jewel I. ? - 1951
HARROLD, Anna Louise (McCord) 1882 - 1974
HENDERSON, Jane 1825 - 1880 (age: 55)
HENSON, Elizabeth Conder "Liza" 1943 - 2012
HENSON, Joan Catharine 1940 - 1990
HENSON, Martha Roberta (Bell) 1908 - 1990
HENSON, Ralph Campbell Chevalier 1906 - 1986
HOPE, Helen spouse
HOPE, John Campbell 1891 - 1957 (age: 66)
HUNT, Georgina M. 1849 - 1933
HUNT, Harry W. 1883 - 1966
HUNT, Irene E. (Laidlaw) 1885 - 1968
HUNT, Reginald L. 1910 - 1965
JOY